New Clinical Trials for Bipolar Disorder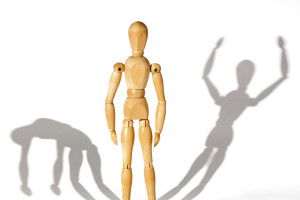 Clinical trials for bipolar disorder are helping to improve the diagnosis and treatment of this medical condition in both children and adults. Through new clinical studies, specialists are gaining a better understanding of the biological basis for bipolar disorder, which allows them to develop safer and more effective treatments for younger patients. Recent bipolar clinical trials have identified links between specific genetic profiles and responses to certain antidepressant drugs used to treat this condition.
If you are interested in enrolling in a bipolar disorder clinical trial, then you may be among the first to receive an experimental treatment not available anywhere else. It should be noted that since these therapies are still experimental, there is no guarantee that it will produce a beneficial effect. If conventional therapies have proven unsuccessful for your condition, you may want to ask your doctor about participating in a bipolar clinical trial.
What is Bipolar Disorder?
Bipolar disorder, also known as manic depression, produces acute mood swings that can include periods of manic emotional highs and extremely depressed lows. The onset of bipolar symptoms usually occur during the late adolescence or early adulthood, although it is possible for children to develop this medical condition. It is caused by an imbalance of chemicals within the brain responsible for regulating the emotions. Specialists believe that it results from a complex set of genetic and environmental factors.
Aside from the severe fluctuations in mood and energy levels, the symptoms of bipolar disorder can make it difficult for patients to maintain relationships or perform well at school or work. Fortunately, there are a number of treatments and therapies which can help them gain some measure of control over their symptoms. The most commonly prescribed treatments for bipolar disorder include a mixture of medications and psychological counseling (psychotherapy).
Bipolar Disorder Treatment
There is no cure available for bipolar disorder, which means that patients will require lifelong treatment, even during the times when they feel emotionally stable. Most patients will be connected with a psychiatrist who is expertly trained in treating this medical condition, and they will guide them through their treatment plan. Depending on the severity, some bipolar patients will require a full medical team that could include social workers, psychologists, and psychiatric nurses. In addition to prescribed medications and psychotherapy, patients can also get help from specific support groups.