New Clinical Trials for Anxiety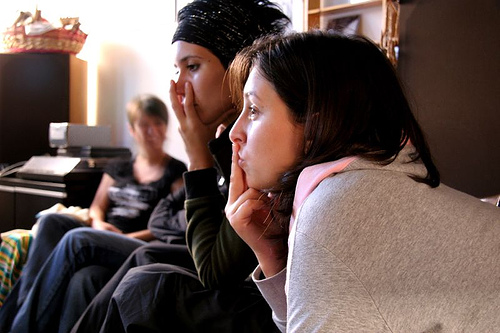 Since there are varying degrees of anxiety and a wide variety of causes for it, there are always ongoing anxiety clinical studies. Some focus on prevention of anxiety while others focus on managing the symptoms or finding a cure.
Factors that are considered for anxiety clinical research include lifestyle, past history, length of time a person has suffered, and previous treatments attempted. Please review the list of current clinical trials for anxiety. If you think you may be eligible participation in our clinical trials is always at no cost to you.
What is Anxiety?
Anxiety is a condition of heightened worry and nervousness. It manifests itself both mentally and physically. A person with anxiety is usually worried about an unknown and uncertain future event or outcome. They may feel excessive fear that leads to physical symptoms such as muscle tension, an elevated heart beat, stomach aches, or trouble sleeping. There are many variations of anxiety including phobias and panic disorder. The main cause for anxiety is stress.
Anxiety Treatments
Treating anxiety is done in three main ways – with therapy, medication or naturally. Therapy methods include psychotherapy and cognitive behavioral therapy (CBT). In this therapy patients work to change their anxious thoughts and behaviors in a safe and supportive environment. They may also work with their therapist to manage their anxiety using relaxation techniques.
Medications used in the treatment of anxiety include SSRI's, a class of antidepressants such as Prozac, Zoloft and Paxil. These medications have few negative side effects for most users. Benzodiazepines are also prescribed for anxiety, although these are considered more dangerous because patients can become addicted to them. Regular exercise, a good sleep schedule and reducing the intake of caffeine have also proven to be effective methods for treating anxiety.