New Clinical Trials for Urology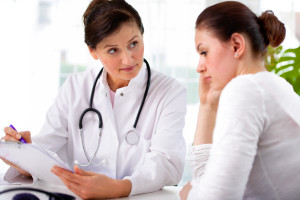 Past urology clinical studies have resulted in many advances in diagnosing and treating urology disorders. However, since it is such a large field of study, there is still much more to learn. Scientists and medical teams are always looking for new and better ways to diagnose and treat urology disorders.
If you have been diagnosed with a urology disorder and are interested in participating in a urology clinical trial, please review the list of current trials.
What is Urology?
Urology is an area of medicine that studies, diagnoses and treats disorders in the urinary tract of men and women. Doctors who specialize in this field are called urologists. The kidneys, urethra, adrenal glands, and bladder are all considered to be part of the urinary tract. For men urology also includes their reproductive system since this overlaps with their urinary tract.
Urology as a field is closely related to oncology, gynecology and nephrology. Since urology covers so many body parts there are many specialties in the field. These include endourology, laparoscopy, urologic oncology, and pediatric urology. Common disorders that urology is concerned with includes benign prostatic hyperplasia (BPH), bladder stones, bladder and kidney cancers, and urinary incontinence.
Urology Treatments
Treating urology disorders depends on the type and severity of the disorder. Urology covers so many body parts that it sometimes helps to categorize disorders and treatments by the area they affect. Urinary bladder-related disorders deal a lot with incontinence.
Urology treatments in this area include things like vaginal slings, vaginal tape and surgery to help women control their bladder. In men, prostate related disorders include prostate cancer and prostatitis (inflammation of the prostate gland). In the urinary tract common disorders are kidney cancer, renal cell carcinoma and kidney removal. As in other types of cancer, urology treatments for cancer include a plan of treatment using surgery, chemotherapy and radiation.