Find New Rheumatology Clinical Trials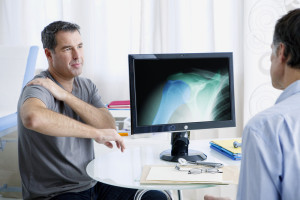 In recent years rheumatology clinical studies have increasingly revealed a link between the rheumatology disorders and an underlying cause involving the immune system. This is promising for future rheumatology clinical trials as it gives them a direction that is looking hopeful for further study.
Clinical trials in immunology have also resulted in a better understanding of the role that genetics play in rheumatisms. If you have been diagnosed with a rheumatology disorder and are interested in participating in a rheumatology clinical trial please review our list of current trials.
What is Rheumatology?
Rheumatology is an area of medicine that studies, diagnoses and treats disorders of the joints, muscles and bones. Doctors who specialize in this field are called rheumatologists and the term rheumatism is a non-specific term that refers to ailments that affect the loco-motor system.
Common rheumatology disorders include rheumatoid arthritis, ankylosing spondylitis, gout, and systemic lupus erythematosus. Rheumatisms are initially diagnosed through physical exams of the structure and function of the affected area. Lab tests, x-rays and ultrasounds are then used to diagnose more specifically. The cause of many rheumatology disorders is an underlying autoimmune disease.
Rheumatology Treatments
Rheumatology disorders are treated depending on the type and severity of the disorder. Common rheumatology treatments include prescribing analgesics and NSAIDs (Non-steroid anti-inflammatory drugs, steroids, and DMARDs (Disease-modifying anti-rheumatic drugs). Physiotherapy and occupational therapy are also sometimes combined with medications. Occupational therapists help people develop new ways to perform their work so that it will no longer do damage to their body. Patients receiving rheumatology treatments can generally expect to be under the care of a team of medical professionals for the long term. Unfortunately there are no quick fixes to treat rheumatisms.