New Clinical Trials for Rheumatoid Arthritis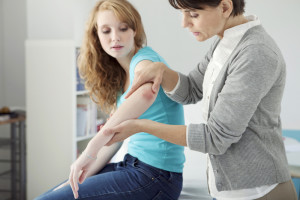 While there is a lot known about rheumatoid arthritis its underlying cause remains a mystery. If you qualify there are rheumatoid arthritis clinical trials being conducted that you can participate in at no cost to you. This painful and often debilitating disease affects thousands in how they feel and how they can function in every day tasks.
The goal is to discover even more efficient and safe ways of treating this disease through continued rheumatoid arthritis clinical research. Ultimately, these pivotal discoveries  will help researchers identify a comprehensive cure.
(For more information, please see: The Symptoms of Rheumatoid Arthritis and Treatments for Rheumatoid Arthritis)
What is Rheumatoid Arthritis?
Rheumatoid arthritis is a chronic inflammatory disease that attacks certain joints in the body. The cause is unknown, but it is known that autoimmunity plays a role. Rheumatoid arthritis is characterized by destruction of the joints that causes pain and limits mobility. It affects approximately 1% of the population worldwide and is most commonly found in the hands, feet and spine. The destruction caused to the joints is often so severe that it causes deformity. Joint stiffness and pain are often worse first thing in the morning or after a period of not moving. Its cause has been linked to genetics and also to smoking.
Rheumatoid Arthritis Treatments
Rheumatoid arthritis treatments include physical therapy, rest, medications, and more recently, biologics. Physical therapy, occupational therapy and nutritional therapy have been shown to improve movement and flexibility, but they do not slow down the disease. Painkillers, anti-inflammatory drugs, and steroids are often prescribed as treatment for rheumatoid arthritis.
While many rheumatoid arthritis treatments will help mitigate some of the worst symptoms, some medications may stifle recovery in the long run. Disease-modifying medications (DMARDs) are necessary to slow or halt the disease. Recently biologic treatments that focus on vaccines, blood and gene therapies have seen some success.