New Clinical Trials for Pancreatic Cancer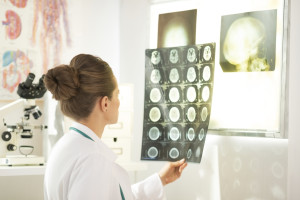 If you have been diagnosed with pancreatic cancer, odds are that you have needed to make quite a few difficult decisions since your oncologist first told you about your disease. No matter what type of cancer you have, one of the most important decisions that need to be made is choosing which course of treatment you want to go with.
Some people may not realize that their are new clinical trials for cancer. Hopefully, someone from your healthcare team has informed you of the pancreatic clinical trials which you can take part in.
If you or a loved one have been diagnosed with pancreatic cancer, then we encourage you to peruse our list of new and ongoing pancreatic clinical studies. We realize that the thought of participating in a clinical trial may make some uneasy, but your participation helps health care experts gain a better understanding of this deadly disease. Following their diagnosis, many pancreatic cancer patients are faced with a rather grim prognosis, but a clinical trial could provide the answer that conventional cancer treatment cannot.
What is Pancreatic Cancer?
The pancreas is a gland that plays a vital role in the digestive and endocrine systems of human beings. This type of cancer originates in the tissues of this vital organ as cells that display signs of uncontrolled growth, metastasis, and/or invasion. The cells undergo what is known as an anomalous transformation that causes them to form a structure known as a neoplasm. When a neoplasm begins to spread to other parts of the body, and/or destroys some nearby tissues, pancreatic cancer is formed.
Most people who are diagnosed with pancreatic cancer are given a rather poor prognosis. This type of cancer is notorious for its aggression, and the fact that it is rarely diagnosed at an early stage. Most cases tend to be asymptomatic until the disease has already metastasized to other parts of the body. Pancreatic cancer ranks as one of the most deadly cancers in the United States.
Pancreatic Cancer Treatments
A tumor that forms in the pancreas can spread rapidly to the surrounding areas, which will make surgery much more difficult. Also, most people who are diagnosed with pancreatic cancer are in their seventies and eighties, which further limits treatment options. Traditional cancer treatments like chemotherapy and radiation therapy could be too dangerous for their overall health. Given this overtly poor treatment prognosis, all pancreatic cancer patients should consider enrolling in a clinical trial.