New Clinical Trials for Neurology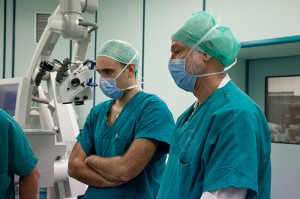 Neurology is an important area of study. Disorders of the neurological system affect millions of people each year. With years of neurology clinical studies the medical field has a lot of information to help diagnose and treat neurology disorders. However, there is always more to learn. For that reason there are ongoing neurology clinical trials. If you are dealing with a neurological disorder and are interested in participating in a clinical trial, please review the list of current neurology clinical trials.
What is Neurology?
Neurology is the area of medicine that studies and treats disorders of the nervous system. This includes the central, peripheral and autonomic nervous systems. A disorder affecting these areas can be caused by damage to a structure, or electrical or biochemical disorders. Causes vary, but they can usually be tracked back to genetics, environmental factors, lifestyle, or a brain or nerve injury.
Most neurological disorders are classified by where they are located and what they adversely affect, i.e. speech, coordination, etc. Disorders classified as neurological include everything from amnesia to Parkinson's disease and multiple sclerosis. Symptoms can include paralysis, poor coordination, loss of sensation, trouble with speech, and seizures.
Neurology Treatments
Treating neurology disorders varies depending on the part of the nervous system that is affected and how it is affected. Common neurology treatments include physical therapy, speech therapy, pain management, medication, and sometimes surgery. Neurological disorders often threaten a person's independence and this can lead to depression. Things that they were able to do easily before may become very difficult, or even impossible. Treating Neurology disorderscan include prevention through lifestyle changes, pain management, medications, and surgery. As an example if someone has a disorder that affects their coordination and they are prone to falling, measures can be taken to protect them from injuring themselves further.