Vanderbilt-Ingram Cancer Center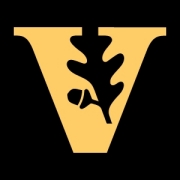 The Vanderbilt-Ingram Cancer Center, located in Nashville, Tenn., brings together the clinical oncology programs as well as the cancer-related research, education and outreach activities of hundreds of scientists, doctors, nurses and others at Vanderbilt University and Medical Center. It is a leading oncology treatment center that serves patients in Tennessee, Kentucky, across the Southeast and beyond.
Built on a long-standing legacy that includes the work of Nobel laureates Stanley Cohen and Earl Sutherland, Vanderbilt-Ingram is focused on collaboration and high-impact team science that includes basic, translational and population-based research, cancer prevention and control, innovative and high-quality cancer treatment including the latest in clinical trials, outreach, education community service.
We've found
104 trials
at this facility