Satisfaction With Placement of Implantable Venous Access Devices in Patients With Solid Tumors
| | |
| --- | --- |
| Status: | Recruiting |
| Conditions: | Cancer |
| Therapuetic Areas: | Oncology |
| Healthy: | No |
| Age Range: | 18 - Any |
| Updated: | 4/2/2016 |
| Start Date: | October 2009 |
Patient Satisfaction With Placement of Implantable Venous Access Devices
RATIONALE: Gathering information about patients with solid tumors who have implantable
venous access devices may help doctors learn more about patient satisfaction.

PURPOSE: This phase I trial is studying satisfaction with placement of implantable venous
access devices in patients with solid tumors.
OBJECTIVES:

- To determine patient satisfaction with subcutaneous venous-access device placement in
oncology patients.

OUTLINE: Patients complete a computer-based survey while in the treatment area of the
Vanderbilt Oncology Clinic. Basic demographic information and basic information regarding
the placement of the device and complications are collected from the patient's medical
record.

DISEASE CHARACTERISTICS:

- Diagnosis of a solid tumor malignancy

- No hematological malignancy

- Patient at the Vanderbilt Oncology Clinic

- Has undergone placement of a subcutaneous, single-lumen venous-access device within
the past 6 months

- No patients who have had ≥ 2 venous-access devices placed by ≥ 1 department

PATIENT CHARACTERISTICS:

- Not specified

PRIOR CONCURRENT THERAPY:

- See Disease Characteristics

- Not currently undergoing preparation for or process of stem cell transplantation

We found this trial at
2
sites
2220 Pierce Ave
Nashville, Tennessee 37232
615-936-8422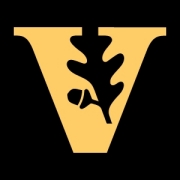 Vanderbilt-Ingram Cancer Center The Vanderbilt-Ingram Cancer Center, located in Nashville, Tenn., brings together the clinical...
Click here to add this to my saved trials

324 Cool Springs Blvd
Nashville, Tennessee 37067
(877) 936-8422

Vanderbilt-Ingram Cancer Center - Cool Springs Vanderbilt-Ingram Cancer Center Cool Springs is a medical oncology...
Click here to add this to my saved trials