Inherited CAncer REgistry
| | |
| --- | --- |
| Status: | Recruiting |
| Conditions: | Cancer, Cancer |
| Therapuetic Areas: | Oncology |
| Healthy: | No |
| Age Range: | 18 - Any |
| Updated: | 7/29/2018 |
| Start Date: | February 27, 2017 |
| End Date: | December 2030 |
| Contact: | Ann L Tezak, MA, MPH, CPH |
| Email: | ICARE@inheritedcancer.net |
| Phone: | 615-857-2444 |
Inherited CAncer REgistry (ICARE) Initiative
The purpose of the Inherited CAncer REgistry (ICARE) Initiative is to provide individuals
interested in participating in studies focused on inherited cancer predisposition the
opportunity to enroll in a research registry. Efforts through the registry include, but are
not limited to, contribution of data to observational studies, targeted gene-specific
studies, and education and outreach efforts for both participants and recruiting healthcare
providers. Participants are given the opportunity to learn about and participate in other
efforts for which they may be eligible.

All participants and recruiting healthcare providers receive educational newsletters twice
per year which contain research and clinical updates in the field of cancer genetics.
Providers who recruit patients can also access monthly web-based genetics case conferences
which focus on different topics each month and are generally attended by a guest expert who
provides background information on the topic as well as comments on the case presentations.

Participation in ICARE involves completion of an informed consent form, baseline
questionnaire, follow-up questionnaires every two years, and medical record/tumor releases,
as applicable. There is no cost to participate and all correspondence can be facilitated
through phone, email, or mail.

Enrollment can be completed either through a traditional paper-based consenting method (i.e.
postal mail) or through the online enrollment option available on the ICARE website
(InheritedCancer.net). If you are a patient interested in learning more or a provider
interested in recruiting to ICARE, please visit our website where you may complete an online
contact form requesting a study team member contact you.

Inclusion Criteria:

- At least 18 years of age

- Able and willing to provide informed consent

We found this trial at
1
site
2220 Pierce Ave
Nashville, Tennessee 37232
615-936-8422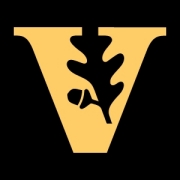 Principal Investigator: Tuya Pal, MD
Vanderbilt-Ingram Cancer Center The Vanderbilt-Ingram Cancer Center, located in Nashville, Tenn., brings together the clinical...
Click here to add this to my saved trials