Molecular Predictors of Cancer in Patients at High Risk of Lung Cancer
| | |
| --- | --- |
| Status: | Recruiting |
| Conditions: | Lung Cancer, Cancer |
| Therapuetic Areas: | Oncology |
| Healthy: | No |
| Age Range: | 18 - Any |
| Updated: | 8/26/2018 |
| Start Date: | December 2003 |
| End Date: | January 31, 2025 |
| Contact: | Vanderbilt Ingram Clinical Trials Information Program |
| Phone: | 1-800-811-8480 |
Molecular Predictors of Lung Cancer Behavior
RATIONALE: Using samples of blood, urine, sputum, and lung tissue from patients at high risk
of cancer for laboratory studies may help doctors learn more about changes that may occur in
DNA and identify biomarkers related to cancer.

PURPOSE: This research study is looking at molecular predictors of cancer in patients at high
risk of lung cancer.
OBJECTIVES:

- To use fixed lung tissue for histological evaluation and fresh tissue samples for
molecular studies to study DNA, RNA, and protein abnormalities in lung preneoplastic and
neoplastic lesions.

- To use proteomic techniques, including matrix-assisted laser desorption ionization-mass
spectrometry (MALDI-MS), to develop a method of diagnosing and staging both pre-invasive
and invasive lesions, using less invasive methods.

OUTLINE: Blood, urine, nasal cell, and sputum samples are collected. Lung tissue samples are
also collected using fluorescence bronchoscopy and epithelial cell collection.

Samples are studied by genetic and proteomic analyses, including comparative genomic
hybridization, expression microarray, and protein profiling.

Inclusion Criteria:

-All adults referred to Vanderbilt Medical Center, Veterans Administration Medical Center,
St. Thomas Hospital and Meharry Medical Center for evaluation of signs or symptoms of lung
cancer.

Exclusion Criteria:

- Inability to provide informed consent

- Minors

- Pregnant women

We found this trial at
2
sites
2220 Pierce Ave
Nashville, Tennessee 37232
615-936-8422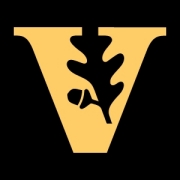 Principal Investigator: Pierre Massion, MD
Phone: 800-811-8480
Vanderbilt-Ingram Cancer Center The Vanderbilt-Ingram Cancer Center, located in Nashville, Tenn., brings together the clinical...
Click here to add this to my saved trials

Nashville, Tennessee 37212
Principal Investigator: Pierre Massion, MD
Phone: 615-873-8066
Click here to add this to my saved trials