New Clinical Trials for Postmenopausal Syndrome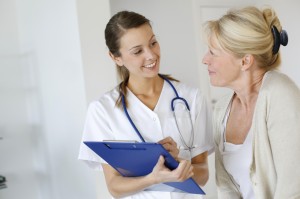 Although it is not a syndrome that very many people are familiar with, postmenopausal syndrome can have some very real consequences. Not a lot is known about the syndrome except that there are a wide variety of side effects and complications that can arise as a result of it. Physicians can check for high levels of follicle stimulating hormones (FSH) to confirm that the postmenopausal time has been reached. Clinical trials for postmenopausal syndrome are happening now. If you are interested in participating please review the list. Participation in clinical research for postmenopausal syndrome is at no cost to you.
What is Postmenopausal Syndrome?
Postmenopausal syndrome occurs in women 24 – 36 months after their last period and after they have gone through menopause. It is a time of continued hormonal imbalance that affects every woman differently. The main cause of postmenopausal syndrome is that even when menopause ends it does not mean that hormone fluctuations end.
After menopause progesterone levels drop to almost zero and estrogen levels drop approximately 40 – 60%. Postmenopausal syndrome can also be surgically induced after a hysterectomy. Symptoms vary by each case, but can include incontinence, weight gain, lower sex drive, hair loss, and a higher incidence of osteoporosis.
Postmenopausal Syndrome Treatments
The best treatment for postmenopausal syndrome is a good diet and exercise. More fruits and vegetable combined with less stress and alcohol are what most doctors recommend. The second course of action in treating postmenopausal syndrome is usually hormone replacement therapy to get the hormones back in balance. It is recommended that postmenopausal women avoid chemicals and toxic cleaning products in their home.