New Clinical Trials for Liver Cancer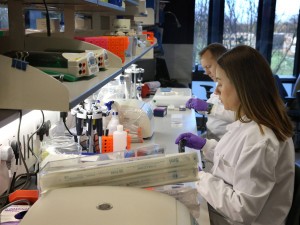 The cause of this disease is unknown so there are ongoing liver cancer clinical trials to help learn more about how to prevent and treat this disease. Clinical trials in the last few years have suggested a link to deficient levels of I-carnitine. Chronic Hepatitis B infections have also been linked to liver cancer.
Japan is currently leading the way in liver cancer clinical studies to find out more completely how the disease functions. If you have been diagnosed with this disease there are liver cancer clinical trials that you can participate in.
What is Liver Cancer?
Liver cancer occurs when tumors form on the liver. These are known as malignant hepatic tumors. The hepatic artery is the main artery that supplies blood to the liver from the intestines. Liver cancer is sometimes detected incidentally during imaging tests looking for something else. It may also show itself as a mass in the abdomen accompanied with pain and jaundice. People can also get liver cancer by metastasis, which is when the cancer originated in another part of the body and travels to the liver. The most frequent type of liver cancer is called hepatocellular carcinoma, or hepatic cancer. Learn more by visiting the National Cancer Institute site here: http://www.cancer.gov/cancertopics/types/liver
Liver Cancer Treatments
Liver cancer treatments vary greatly depending on the type of liver cancer the patient has. It is vital that diagnosis is correct since incorrect treatment can be a life or death decision. Hepatocellular carcinoma (or hepatic cancer) is generally treated first with surgery, and then a transplant followed by cryoablation. Another form of liver cancer called cholangiocarcinoma is treated with photodynamic therapy, then brachytherapy and then radiotherapy. A third type of liver cancer called hepatoblastoma is treated differently again. So while there are many options available for treating liver cancer, it becomes obvious that a proper diagnosis is crucial.