New Clinical Trials for HIV/Aids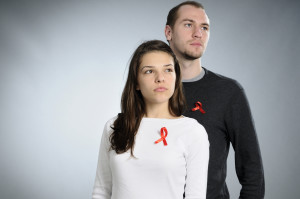 HIV/Aids is a disease that has spread quickly over the past several decades. Many public campaigns were launched to educate people about prevention tactics such as not sharing needles and not having unprotected sex. Clinical studies for HIV/Aids have resulted in the discovery of drugs that can allow people to live longer with the disease. However, a cure has not been discovered. If you have been diagnosed with this disease and are interested in participating in an HIV/Aids clinical trial, please review the list of current trials.
What is HIV/Aids?
Aids stands for acquired immune deficiency syndrome. It is an immune system disease caused by the human immunodeficiency (HIV) virus, and the symptoms of this disease can differ. HIV/Aids was first recognized in 1981 and it quickly spread throughout the world. In 2009 it was classified as a pandemic with an estimated 33.3 million people living with the disease and 1.8 million deaths from HIV/Aids. The disease lowers the immune system and makes people susceptible to infections and tumors. It is spread from person to person through direct contact with bodily fluids such as blood, semen and breast milk. Unprotected sex and sharing infected needles during drug use are two of the main ways that HIV/Aids is spread.
HIV/Aids Treatments
There is currently no cure or vaccine for HIV/Aids and it is not anticipated that there will be one any time soon. Current treatments for HIV/Aids includes a combination or "cocktail" of drugs called antiretroviral drugs. The regimens for these cocktails are sometimes complex with meal restrictions and side effects. The cocktail's effectiveness is diminished if the regimen isn't followed exactly. Highly active antiretroviral therapy (HAART) was introduced in 1996 and is currently the main form of treatment for HIV/Aids. The antiretroviral drugs reduce mortality and morbidity rates, but if they are stopped the HIV/Aids returns quickly. One of the best ways of treating HIV/Aids is through prevention.