New Clinical Trials for Colitis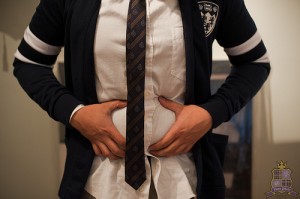 It is the goal of ongoing colitis clinical research to find better ways to diagnose and treat this ailment that millions suffer from every day. Many of the causes of colitis are still unknown and unexplained. It is our goal to research and study as much as possible to help advance current medical knowledge about diagnosing and treating colitis.
If you have been diagnosed with this disease there are current colitis clinical trials that you may be eligible to participate in. Please review the list of current trials and contact us if you are interested. Participation in clinical trials is always of no cost to you.
What is Colitis?
An inflamed colon or large intestine that is made up of the colon, caecum and rectum causes colitis. Colitis is a general term used for an inflammation of the colon if it is undiagnosed as anything else. For example, Crohn's disease might sometimes be diagnosed as colitis prior to its proper diagnoses. Symptoms of colitis can include abdominal pain, a decreased appetite and feeling tired. The abdomen might be tender to the touch and many sufferers see a change in bowel habits. Common forms of colitis include inflammatory bowel disease, parasitic infections and ulcerative colitis. Diagnosis can be confirmed with a colonoscopy.
Colitis Treatments
There are many different types of colitis including autoimmune, idiopathic and iatrogenic. Colitis treatments depend on the type of colitis that the patient is suffering from. Treatments can include medications such as antibiotics and immune modulators. Anti-inflammatory medications are often prescribed as a first line of defense to reduce swelling. In extreme cases it can be life threatening and treating colitis can sometimes lead to the need for surgery.