New Clinical Trials for Cervical Cancer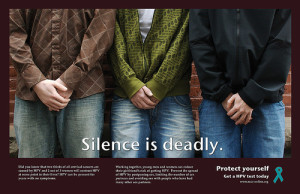 Advances in recent years of the HPV vaccine have greatly decreased the cases of cervical cancer. However, more cervical cancer clinical research is needed to better diagnose and treat this disease. Perhaps with more information we could one day wipe out the disease all together.
If you have been diagnosed with cervical cancer and are interested in possibly taking part in a cervical cancer clinical study please review the list of trials currently seeking participants. Participation in clinical trials is always at no cost to you.
What is Cervical Cancer?
Cervical cancer is a malignant mass on the cervix. The cervix is the narrow area where the uterus joins the vagina. Cervical cancer can be difficult to diagnose because sometimes there are no symptoms until it is in advanced stages. Symptoms may include vaginal bleeding and discomfort during intercourse.
Cervical cancer treatment generally includes surgery to remove the cancer. Pap smear screening for the human papillomavirus (HPV) is an effective indicator that cervical cancer may be present. HPV is present is nearly all cases of cervical cancer. The cancer usually develops on the surface cells of the cervix and can be diagnosed with certainty with a biopsy.
Cervical Cancer Treatments
As with many forms of cancer there are preventative measures that can reduce people's risk of getting cancer in the first place. For cervical cancer this includes not smoking, eating a healthy diet and using condoms. In the case of cervical cancer there is also an HPV vaccine that has been very successful.
Once cancer has formed though, cervical cancer treatment usually involves surgery. The uterus alone may be removed, or in more advanced cases the lymph nodes will also be removed. Advanced stages may also require chemotherapy and radiation in treating cervical cancer. Some surgeries can keep fertility intact and these are called trachelectomy. Trachelectomy is a highly specialized and fairly new type of surgery. Learn more about cervical cancer at PubMed Health.