New Clinical Trials for Schizophrenia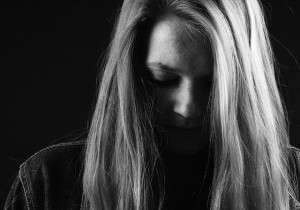 Schizophrenia was first identified as far back as the 1800's, but a definitive diagnosis and cure are not yet available. Current schizophrenia clinical trials tend to focus on neurobiology, which is the study of the nervous system. There has been speculation that schizophrenia is actually several disorders that have mistakenly been lumped into one diagnosis.
Loosely translated the word schizophrenia means "split mind". New schizophrenia clinical trials are being conducted to learn more about this debilitating disease. Hopefully in the near future there will be more definitive methods for diagnosing, managing and ultimately curing schizophrenia.
What is Schizophrenia?
Schizophrenia is a mental disorder characterized by almost complete disintegration of a person's emotions and thoughts. Those affected by schizophrenia often suffer hallucinations and feelings of paranoia. They hear voices that tell them what to do. Their speech and thinking is so disorganized that they cannot function in society or hold a job.
Schizophrenia sufferers often have additional problems like depression, anxiety and substance abuse. The cause of schizophrenia is not 100% known, but it is believed to be a combination of genetic and environmental factors. Prenatal stressors and living an isolated childhood have been linked to schizophrenia.
Schizophrenia Treatments
Schizophrenia treatments usually start with antipsychotic medications. Unfortunately these have bad side effects such as obesity and diabetes. The best treatment for schizophrenia is generally a combination of medication with psychotherapy and social rehabilitation. Counseling and support of the entire family, along with community support, can help those who suffer from schizophrenia.
Many people in society misunderstand this disease and patients end up feeling like outcasts. Despite popular belief most schizophrenia sufferers are not violent. In extreme cases though schizophrenia treatment can include a period of hospitalization.