New Clinical Trials for Major Depression Disorder (MDD)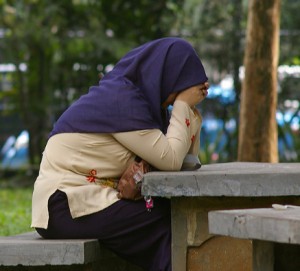 Major depression disorder (MDD) is a debilitating disease that can keep people from living a normal and productive life. Thankfully with the advances in antidepressant medications many people have been helped with this disease. Major depression disorder clinical studies have lead to the development of better treatment options, but there is still a lot to learn.
If you suffer from this disease and are interested in participating in a major depression disorder clinical trial, please review the list of current trials.
What is Major Depression Disorder (MDD)?
Major depression disorder (MDD) is a mental disorder characterized by low mood and low self-esteem. While the term "depression" is used widely, major depression disorder is differentiated in that patients who suffer from this disease lose interest in every day things and they can no longer feel or express joy. It becomes disabling to the point that it affects their family, work, school, and relationships. Their sleeping and eating habits change drastically and often thoughts of suicide are reported. Major depression disorder is diagnosed by the patient's description of symptoms to their doctor or the reports of someone close to them. They can then be given tests.
Major Depression Disorder (MDD) Treatments
Major depression disorder can last anywhere from a few weeks to a lifetime. Treating major depression disorder is usually done through a combination of medications and psychotherapy. Antidepressants are not always effective in mild cases. They generally focus on chemicals such as serotonin, nor epinephrine and dopamine, which are chemicals in the brain that assist with communication between brain cells.
For severe cases patients may be hospitalized, especially if they are found to be potentially harmful to themselves or others. A last resort treatment for major depression disorder is electroconvulsive therapy.