New Clinical Trials for Crohn's Disease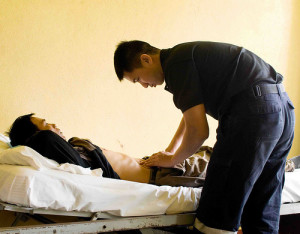 Crohn's disease can be an embarrassing and debilitating condition to deal with. Ongoing Crohn's disease clinical studies strive to learn as much as possible about the cause and possible cures for this disease. If you have been diagnosed with Crohn's disease perhaps traditional treatments have proven unsuccessful. In some cases those who have learned to successfully manage the disease can also be helpful in clinical trials. Please review our list of current clinical trials for Crohn's disease and contact us if you are interested in participating.
(Interested in learning more about Crohn's disease: The Symptoms of Crohn's Disease)
What is Crohn's Disease?
Crohn's disease is an inflammatory bowel disease that occurs in the gastrointestinal tract. Symptoms include abdominal pain, diarrhea, vomiting, and weight loss. Crohn's disease can also cause symptoms beyond the intestinal tract. These include loss of concentration and rashes on the skin. Crohn's disease is believed to be an autoimmune disease. There is evidence that it is caused by a combination of genetic and lifestyle factors. The disease affects men and women equally and smokers are twice as likely as non-smokers to be diagnosed with Crohn's disease. It is also known as regional enteritis.
Crohn's Disease Treatments
There is currently no known cure for Crohn's disease. Crohn's disease treatments include managing symptoms and preventing relapses. Changes in diet such as eating smaller meals may help relieve symptoms. Staying hydrated is also important. Smokers are encouraged to quit smoking since this can aggravate symptoms. Medical treatments for Crohn's disease include antibiotics for inflammation or doses of corticosteroids. While these medicines are helpful, the side effects of each prohibit them from being a long-term solution. Surgery is also performed sometimes to remove blockages that may form in the intestinal tract as a result of Crohn's disease.