Corticosteroid Dosage for Crohn's Disease Flare
| | |
| --- | --- |
| Status: | Recruiting |
| Conditions: | Irritable Bowel Syndrome (IBS), Gastrointestinal, Gastrointestinal, Crohns Disease |
| Therapuetic Areas: | Gastroenterology |
| Healthy: | No |
| Age Range: | 18 - Any |
| Updated: | 1/11/2018 |
| Start Date: | March 2015 |
| End Date: | December 2019 |
| Contact: | Loren Laine, MD |
| Email: | loren.laine@yale.edu |
A Prospective, Randomized Trial Comparing the Efficacy of Body-weight Based Versus Fixed Corticosteroid Dosage on Remission in Patients With Moderate to Severe Crohn's Disease Flares
Prospective randomized comparative effectiveness trial designed to compare fixed dosing and
weight-based dosing of corticosteroids in patients with Crohn's disease flares.
- Determine if weight-based corticosteroid (1mg/kg daily) induces remission at a greater
rate than fixed corticosteroid dosage.

- Determine if weight-based corticosteroid is associated with greater rate of adverse
events than fixed corticosteroid dosage.

Inclusion Criteria:

- Age ≥ 18

- Established diagnosis of Crohn's disease

- Diagnosis of Crohn's flare

- Decision by treating gastroenterologist to start corticosteroid therapy

Exclusion Criteria:

- Patients in whom corticosteroid therapy is contraindicated: immunocompromised (active
cancer on chemotherapy or radiation treatment), severe liver disease (decompensated
cirrhosis, active alcoholic hepatitis), end-stage renal disease on dialysis, AIDS or
AIDS-defining illness; myocardial infarction within the past year; NYHA Class 4 heart
failure

- Patients on systemic corticosteroid therapy currently or within the past 8 weeks

- Patients not on stable doses of immunomodulators or biologics for at least 8 weeks

- Infectious colitis (e.g., C. difficile, CMV, HSV)

- Systemic infections (bacteremia, fungal infections)

- Fulminant Crohn's disease

- Patients who require imminent surgery

- Abscess

- Pregnancy

- Weight <35 kg

We found this trial at
1
site
20 York St, N20 York St,
New Haven, Connecticut 06520
(203) 688-4242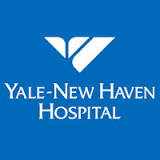 Yale-New Haven Hospital Relying on the skill and expertise of more than 4,500 university and...
Click here to add this to my saved trials