Amyotrophic Lateral Sclerosis (ALS) Clinical Trials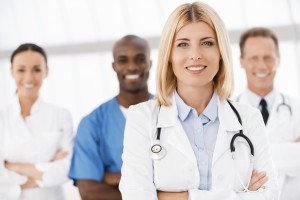 At this time, there are no effective treatments available to slow or stop amyotrophic lateral sclerosis (ALS), so many people who are diagnosed with this illness choose to enroll in an ALS clinical trial. Clinical Trials GPS provides updated and unbiased information on ALS clinical trials taking place around the country. Currently, stem cell therapy has shown promise as a treatment for ALS in phase I clinical trials.
By choosing to participate in an ALS clinical study, you may be gaining access to experimental treatments or therapies that are not yet available to anyone else. That being said, these treatments are still in the testing phases which means there is no guarantee that they'll help your condition. If you have exhausted the available treatment options for ALS, then participating in a clinical trial can be a viable option worth considering.
What is ALS?
ALS, also known as Lou Gehrig's disease, is an illness that causes the nerve cells in the brain and spinal cord to die off slowly. These specific nerve cells are known as motor neurons, and they are in control of the muscles that allow human beings to move the different parts of their body. As the disease progresses, patients become increasingly more disabled.
The rate of progression for ALS varies from patient to patient, with some people able to live for several years after its onset. Inevitably, Lou Gehrig's disease will make it very hard to walk, eat, speak, swallow, or even breathe. The symptoms of ALS make the patient much more susceptible to illness, injury, and eventually death. For most patients, death will occur within 3 to 5 years following the onset of their symptoms. However, some people have managed to live for decades with ALS.
ALS Treatment
As it stands, there is still no effective method of reversing the progression of ALS. Conventional treatments and therapies are primarily focused on slowing disease progression down as much as possible while also ensuring that the patient can be as comfortable and independent as possible.
Supportive care for ALS patients should be provided by a multidisciplinary team of health care experts including pharmacists, physicians, nutritionists, physical, speech, and occupational therapists, as well as home care and hospice nurses. By working with their patient, this team can develop a personalized treatment plan that effectively incorporates both medical and physical therapy with specialized equipment.