Study to Assess the Safety, Tolerability, and Pharmacokinetics of AMP-224 in Patients With Advanced Cancer
| | |
| --- | --- |
| Status: | Recruiting |
| Conditions: | Cancer |
| Therapuetic Areas: | Oncology |
| Healthy: | No |
| Age Range: | Any |
| Updated: | 11/18/2012 |
| Start Date: | March 2011 |
| Contact: | Margaret Fleming |
| Email: | clinicaltrials@amplimmune.com |

This is a Phase 1, open-label, multi-center, first time in human study of AMP-224 in adult
patients with cancer that is not responding to standard therapy. This study will be
conducted in two stages consisting of a Dose-Escalation stage and an Expansion Stage.


Inclusion Criteria:

- Must be able to provide informed consent

- In Dose-Escalation: Must have solid tumor malignancy or cutaneous T-cell lymphoma
that has relapsed and is refractory to standard therapy, or for which no standard
therapy exists

- In Expansion Phase: Must have melanoma or ovarian cancer that is histologically or
cytologically confirmed

- Ovarian cancer patients must have recurrent of persistent non-mucinous disease, and
must not have received more than 2 prior chemotherapeutic regimens

- Melanoma patients must have recurrent or persistent non-ocular AJCC Stage IIIC or IV
disease that is surgically incurable and unresectable

- Melanoma patients with documented BRAF mutation that is known to be responsive to
BRAF inhibitors must have failed or be intolerant to such inhibitors

- Must have measurable disease

- Must be able to provide access to archival (Dose-Escalation Phase) and/or fresh tumor
tissue (Dose-Escalation and Expansion Phases) at Screening prior to study entry

- Must by at least 18 years old

- Must have adequate organ function

Exclusion Criteria:

- Prior cancer therapies must have completed at least 14 days or 5 half-lives
(whichever is longer) prior to first dose of AMP-224

- Prior treatment with an anti-PD1 antibody therapy

- Known antibody response against prior antibody therapy or fusion protein therapeutics

- Major surgery within 4 weeks prior to first dose of AMP-224

- Prior allogeneic or autologous bone marrow or organ transplantation

- Known and/or a history or evidence of autoimmune disease except vitiligo, resolved
childhood asthma and stable hypothyroidism

- Received an immunomodulatory drug within 2 weeks of first dose of AMP-224

- Active infections requiring antibiotics, physician monitoring, or recurrent fevers
>100.4 degrees fahrenheit associated with a clinical diagnosis of active infection

- Patients with cirrhosis

- Clinically significant cardiac or electrocardiogram abnormalities

- History or evidence of HIV

- Active viral disease (except when the viral infection is associated with the
malignancy)

- Regular use of illicit drugs or a recent history of substance abuse

- Pregnant or breastfeeding women

We found this trial at
3
sites
3322 West End Avenue
Nashville, Tennessee 37203
(615)329-SCRI (7274)

Sarah Cannon Research Institute Sarah Cannon Research Institute (SCRI) is a global strategic research organization...
Click here to add this to my saved trials

4100 John R
Detroit, Michigan 48201
800-527-6266
Barbara Ann Karmanos Cancer Institute Karmanos is based in southeast Michigan, in midtown Detroit, and...
Click here to add this to my saved trials

9801 W. Kincey Ave
Huntersville, North Carolina 28078
704-947-6599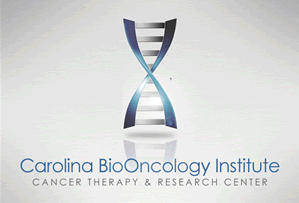 Click here to add this to my saved trials