HCRN Core Data Project: Characterizing Patient Populations in the Hydrocephalus Clinical Research Network (HCRN)
| | |
| --- | --- |
| Status: | Recruiting |
| Conditions: | Women's Studies |
| Therapuetic Areas: | Reproductive |
| Healthy: | No |
| Age Range: | Any - 18 |
| Updated: | 11/1/2017 |
| Start Date: | April 2008 |
| End Date: | December 2020 |
| Contact: | Marcie Langley |
| Email: | marcie.langley@hsc.utah.edu |
| Phone: | 801-662-5364 |
The Hydrocephalus Clinical Research Network (HCRN) has been established by philanthropic
funding to conduct multi-institutional research (clinical trials and observational studies)
on pediatric hydrocephalus. In addition to philanthropic funding, the HCRN has also received
an NIH NINDS Challenge Grant to support the network infrastructure which allows for the
conduct of this and other network studies. The HCRN consists of multiple Clinical Centers and
the Data Coordinating Center (DCC). The HCRN Core Data Project will obtain data about all
neurosurgical hydrocephalus events from the network Clinical Centers, and create a database
to be used by HCRN investigators. The ongoing maintenance of the Core Data Project serves two
main purposes: 1) it will help investigators understand the variability, progression, and
current treatment practices for hydrocephalus in children, with an ultimate goal of better
guiding and assessing therapeutic intervention and providing recommendations on patient care
and, 2) it will provide pilot and descriptive data necessary for hypothesis generation and
study design (i.e. preliminary power analyses, recruitment projections) for studies under
development by the HCRN. This multi-institutional database will be maintained throughout the
lifetime of the HCRN, and may be useful for tracking trends in pediatric hydrocephalus over
time. The Core Data Project will be an invaluable resource to the HCRN and will help
stimulate new research protocols, identify potential need for future expansion of the network
to incorporate additional patient populations, and provide a descriptive understanding of
children with hydrocephalus cared for within the network.

Inclusion Criteria:

Information for all neurosurgical hydrocephalus patient events will be obtained from each
HCRN Clinical Center and will be placed continuously into the Core Data Project. The first
calendar year will be 2008, and data collection will continue for the duration of the
existence of the HCRN. Neurosurgical hydrocephalus patient events include any operation for
the treatment of documented hydrocephalus including the following:

- Ventriculoperitoneal shunt

- Ventriculoatrial shunt

- Ventriculopleural shunt

- Arachnoid cyst shunts

- Subdural shunts

- Lumboperitoneal shunts

- Shunts replaced after treatment of infection

- Shunts exposed during an operations but not revised

- Endoscopic third ventriculostomies

- Ommaya reservoir(s)

- Ventricular access devices/reservoirs

- Subgaleal shunts.

Exclusion Criteria:

The following temporary cerebrospinal fluid (CSF) diversion procedures will not be included
in the Core Date Project:

• External ventricular drain(s)

We found this trial at
12
sites
Baltimore, Maryland 21287
Principal Investigator: Edward Ahn, MD
Phone: 410-502-4031
Click here to add this to my saved trials

700 Childrens Drive
Columbus, Ohio 43205
(616) 722-2000

Principal Investigator: Jonathan Pindrik, MD
Phone: 614-722-8786
Nationwide Children's Hospital At Nationwide Children's, we are creating the future of pediatric health care....
Click here to add this to my saved trials

4650 Sunset Blvd
Los Angeles, California 90027
 (323) 660-2450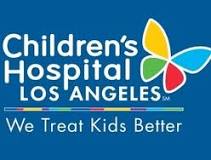 Principal Investigator: Mark Krieger, MD
Phone: 323-361-7757
Childrens Hospital Los Angeles Children's Hospital Los Angeles is a 501(c)(3) nonprofit hospital for pediatric...
Click here to add this to my saved trials

4401 Penn Avenue
Pittsburgh, Pennsylvania 15224
412-692-5325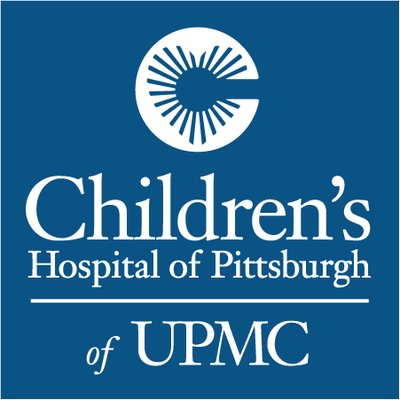 Principal Investigator: Mandeep S Tamber, MD, PhD
Phone: 412-692-9965
Children's Hospital of Pittsburgh of UPMC UPMC is one of the leading nonprofit health systems...
Click here to add this to my saved trials

13123 E 16th Ave
Aurora, Colorado 80045
(720) 777-1234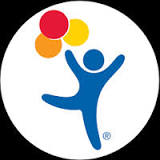 Principal Investigator: Todd Hankinson, MD
Phone: 303-724-5935
Children's Hospital Colorado At Children's Hospital Colorado, we see more, treat more and heal more...
Click here to add this to my saved trials

Birmingham, Alabama 35233
Principal Investigator: Curtis J Rozzelle, MD
Phone: 205-638-5018
Click here to add this to my saved trials

Principal Investigator: Jay Riva-Cambrin, MD
Phone: 403-955-5738
Click here to add this to my saved trials

6621 Fannin St
Houston, Texas 77030
(832) 824-1000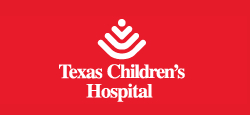 Principal Investigator: William Whitehead, MD
Phone: 832-822-0653
Texas Children's Hospital Texas Children's Hospital, located in Houston, Texas, is a not-for-profit organization whose...
Click here to add this to my saved trials

Nashville, Tennessee 37232
Principal Investigator: John C Wellons, III, MD, MSPH
Phone: 615-343-3251
Click here to add this to my saved trials

Saint Louis, Missouri 63110
Principal Investigator: David Limbrick, MD, PhD
Phone: 314-454-5498
Click here to add this to my saved trials

Salt Lake City, Utah 84143
Principal Investigator: John Kestle, MD
Phone: 801-662-5369
Click here to add this to my saved trials

4800 Sand Point Way NE
Seattle, Washington 98105
(206) 987-2000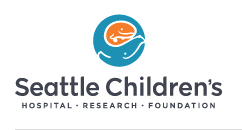 Principal Investigator: Jason S Hauptman, MD, PhD
Phone: 206-987-5916
Seattle Children's Hospital Seattle Children's Hospital specializes in meeting the unique physical, emotional and developmental...
Click here to add this to my saved trials