University Of Missouri-Columbia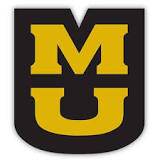 The University of Missouri was founded in 1839 in Columbia, Mo., as the first public university west of the Mississippi River and the first state university in Thomas Jefferson's Louisiana Purchase territory. Today, MU is a $2.1 billion enterprise and an important investment for the state and nation.
MU provides all the benefits of two universities in one: It's a major land-grant institution with a statewide mission of service to citizens and Missouri's largest public research university. Considered one of the nation's top-tier institutions, Mizzou is the flagship campus of the four-campus University of Missouri System. It is one of only 34 public universities, and the only public institution in Missouri, to be selected for membership in the Association of American Universities.
The state's most comprehensive university, MU offers more than 300 degree programs through 19 colleges and schools and is one of only five universities nationwide with law, medicine, veterinary medicine and a nuclear research reactor on one campus.
MU's nationally prominent faculty bring discoveries into the classroom, publish more than 1,600 books and scholarly articles each year and spend about $235 million annually on scientific research; they account for 70 percent of the research dollars flowing to Missouri public universities. Ninety-two percent of full-time, ranked faculty hold doctorates or the highest degree in their field.
We've found
9 trials
at this facility