Insomnia Treatment and Problems (the iTAP Study)
| | |
| --- | --- |
| Status: | Recruiting |
| Conditions: | Insomnia Sleep Studies |
| Therapuetic Areas: | Psychiatry / Psychology |
| Healthy: | No |
| Age Range: | 18 - 30 |
| Updated: | 1/10/2019 |
| Start Date: | August 29, 2018 |
| End Date: | July 31, 2019 |
| Contact: | Mary Beth Miller, PhD |
| Email: | millmary@health.missouri.edu |
| Phone: | 573-882-1813 |
This project aims to evaluate the efficacy of insomnia treatment in improving insomnia
symptoms and alcohol-related problems among heavy-drinking college students.
Heavy alcohol use is prevalent among college students and results in significant physical and
psychological burden. Despite wide implementation of alcohol risk reduction efforts on
college campuses, rates of heavy alcohol consumption remain high, with 35% of students
reporting consumption of 5+ drinks on the same occasion in the past 2 weeks. Thus, additional
strategies are needed to reduce the burden of heavy alcohol use among college students. More
than half of heavy-drinking college students report symptoms of insomnia. In turn, insomnia
symptoms have been associated with increased risk of alcohol-related problems. The proposed
project aims to reduce the burden of heavy alcohol use on college campuses by examining the
efficacy of Cognitive Behavioral Therapy for Insomnia (CBT-I) in reducing alcohol use and
related problems among heavy-drinking college students. Twenty seven college students who
indicate risk for problem drinking on the Alcohol Use Disorders Identification Test (scores
≥4/5 for women/men) and meet DSM-5 criteria for Insomnia Disorder will participate in a
6-week pilot trial. Participants will complete six individual sessions of CBT-I. Outcomes
will be assessed at the end of the active intervention period (6 weeks) and 1 month
post-intervention. Outcomes of interest include insomnia severity, total wake time, sleep
quality, drinking quantity and frequency, and alcohol-related consequences. The proposed
research aims to reduce the harms associated with heavy alcohol use among young adults by
improving the availability of efficacious treatment. It will impact understanding of the
benefits of CBT-I, and it is innovative because it evaluates improvement in insomnia as a
mechanism for improvements in alcohol use disorder (AUD). This research is consistent with
the National Institute on Alcohol Abuse and Alcoholism's initiative to evaluate and promote
interventions that prevent the progression of AUD in diverse populations. It will enhance the
stature of the university by improving our ability to compete successfully for federal
funding to conduct high-quality research.

Inclusion Criteria:

- Age 18-30 years

- Heavy episodic drinking, defined as 1 heavy drinking episode (4/5+ drinks for
women/men) in the past 30 days on the Timeline Followback

- DSM-5 criteria for insomnia, with "daytime impairment" operationalized as ISI scores
=>10

Exclusion Criteria:

- Unable to provide informed consent

- New sleep medication in the past 6 weeks

- Contraindications for CBT-I (mania or seizure disorder)

- Severe psychiatric disorder that requires clinical attention (PTSD, major depression)

- Current treatment for insomnia or alcohol use

We found this trial at
1
site
104 Jesse Hall
Columbia, Missouri 65211
(573) 882-2121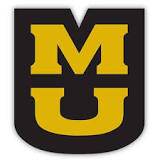 University Of Missouri-Columbia The University of Missouri was founded in 1839 in Columbia, Mo., as...
Click here to add this to my saved trials