A Systematic Investigation of Phonetic Complexity Effects on Articulatory Motor Performance in Progressive Dysarthria
| | |
| --- | --- |
| Status: | Recruiting |
| Conditions: | Parkinsons Disease, Neurology, Neurology |
| Therapuetic Areas: | Neurology |
| Healthy: | No |
| Age Range: | 19 - 90 |
| Updated: | 9/5/2018 |
| Start Date: | July 15, 2017 |
| End Date: | July 14, 2020 |
| Contact: | Mili Kuruvilla-Dugdale |
| Email: | kuruvillam@missouri.edu |
| Phone: | 573-882-2910 |
Understanding Communication and Cognitive Impairments in Neurodegenerative Disorders
The goal is to improve the fundamental knowledge about articulatory motor performance in
people with Lou Gehrig's disease (also known as ALS) and Parkinson's disease (PD), in order
to develop more sensitive assessments for progressive speech loss, which may lead to the
improved timing of speech therapies.
The long-term goal is to optimize dysarthria assessment by improving the early detection and
tracking of articulatory performance in progressive dysarthrias. The short-term goal of the
proposed cross-sectional study is to focus on ALS and PD and quantify articulatory kinematic
performance as a function of phonetic complexity, which is experimentally manipulated based
on theoretical principles of speech motor development. The research strategy is to use 3D
electromagnetic articulography to examine phonetic complexity effects of single word stimuli
at the articulatory kinematic level in 15 talkers each with preclinical, mild, and moderate
dysarthria, relative to 45 controls. The central hypothesis is that as dysarthria severity
increases the discrepancy in articulatory performance, indexed by movement speed, distance,
coordination, and variability, between people with dysarthria and typical controls will
significantly increase at a lower phonetic complexity level.

Inclusion Criteria:

1. May or may not have a neurological impairment.

2. Age range of 19-90 years.

3. Male or female.

4. Provide written consent before any study specific procedures are performed.

5. Have ability to comply with basic instructions.

6. Monolingual English speaker.

7. Have ability to partake in a 90 minute data collection.

Exclusion Criteria:

1. Any speech, language, cognition, or hearing impairment prior to diagnosis of a
neurodegenerative disease.

2. Anyone not appropriate for study participation, as deemed by the principal
investigator.

We found this trial at
2
sites
104 Jesse Hall
Columbia, Missouri 65211
(573) 882-2121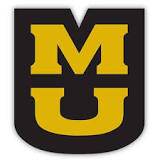 Principal Investigator: Mili Kuruvilla-Dugdale, PhD
Phone: 573-882-2910
University Of Missouri-Columbia The University of Missouri was founded in 1839 in Columbia, Mo., as...
Click here to add this to my saved trials

Principal Investigator: Richard Barohn, MD
Phone: 573-882-2910
Click here to add this to my saved trials