New Clinical Trials for Restless Leg Syndrome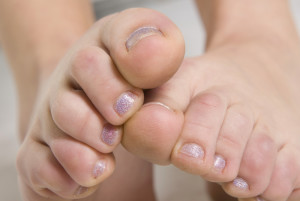 Restless leg syndrome is a controversial diagnosis. While many physicians believe it to be a legitimate condition, further restless leg syndrome clinical research is needed to solidify and legitimize diagnosis criteria. Pharmaceutical companies have also been accused of conducting their own restless leg syndrome clinical studies.
This cast doubt on their claims that they had a drug to treat this ailment. For those who suffer from it, they can be assured knowing there are ongoing legitimate restless leg syndrome clinical trials being conducted. 
What is Restless Leg Syndrome?
Restless leg syndrome (RE) is a condition where people have an irresistible urge to move certain body parts due to feelings of burning, itching or tickling. This can occur in their legs, torso or arms. For some people this condition lasts only briefly and it can go away, but for others it is progressive and lasts a lifetime. Movement of the affected limb brings relief, but the relief may not last long. Many sufferers call it an antsy feeling. The cause of restless leg syndrome is not known; however, it has been linked to iron deficiency, varicose veins, Fibromyalgia, and sleep apnea. Restless leg syndrome is also called Wittmaack-Ekbom syndrome.
Restless Leg Syndrome Treatments
The first thing to do in treating restless leg syndrome is to diagnose and treat any underlying causes. Treating restless leg syndrome can be an expensive lifelong endeavor with unpleasant side effects. The second goal is to reduce the frequency and intensity of the urges to move. Medications that are most often prescribed are dopamine agonists. Others include opioids, benzodiazepines and anticonvulsants. Other things patients can due to reduce their symptoms include avoiding stimulants like caffeine, alcohol and tobacco. Relaxation techniques such as hot baths and stretching have shown helpful in the treatment of restless leg syndrome.
We've found

12 Restless Leg Syndrome

clinical trials

Click here to add this to my saved trials

Click here to add this to my saved trials

Click here to add this to my saved trials

Click here to add this to my saved trials

Click here to add this to my saved trials

Click here to add this to my saved trials

Click here to add this to my saved trials

Click here to add this to my saved trials

Restless Legs Syndrome Clinical Trial

Effects of Gabapentin Enacarbil on Arousals, Heart Rate, Blood Pressure and PLMs in Restless Legs Syndrome

Status:

Upcoming, Phase IV

Updated:

4/22/2015

Click here to add this to my saved trials

Click here to add this to my saved trials

Click here to add this to my saved trials

Click here to add this to my saved trials