New Clinical Trials for Premature Ejaculation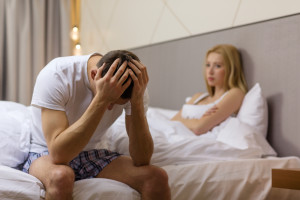 Premature ejaculation affects hundreds of thousands of men and their sexual partners all around the world. While many of the causes are known, there is a need for additional premature ejaculation clinical research to learn more about diagnosis, management and treatment of this ailment.
There are new premature ejaculation clinical trials being conducted all the time. The hope is that one day there will be a safe and economical way of treating premature ejaculation.
What is Premature Ejaculation?
Premature ejaculation (PE) is a condition that occurs when a man ejaculates sooner than he or his sexual partner wants him to. It is also known as early ejaculation, premature climax, rapid ejaculation, or rapid climax. An attempt has been made to define this condition based on the amount of time it takes for a man to ejaculate; however, since this can vary so much it is not always a good indicator of the condition.
Diagnosis these days tend not to put a time limit on it so much as to say that it interferes with the sexual and emotional feelings of the people involved. Causes of premature ejaculation can include stress, depression, extreme arousal, problems in the relationship, and performance anxiety.
Premature Ejaculation Treatments
Premature ejaculation treatments generally begin with trying manual techniques. Overall the goal is to improve metal and physical control. These include a stop and start technique that attempts to reduce sensitivity. For some doing Kegel exercises has proven effective, while others simply ejaculate 30 minutes prior to sexual intercourse. This allows them to last longer the second time around.
The most common medication prescribed in treating premature ejaculation is called dapoxetine. Another form of premature ejaculation treatment is intracavernous pharmacotherapy where medication is injected directly into the penis.