New Clinical Trials for Eating Disorders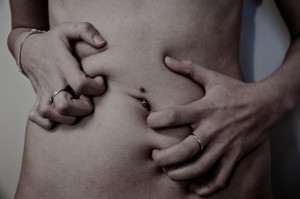 People struggling with an eating disorder should consider enrolling in a clinical trial. New studies are uncovering even better ways to treat these conditions, as well as providing insights into the underlying psychological causes. Subjects who qualify can benefit from experimental therapies and expert medical care.
Participants in eating disorder clinical trials will be monitored closely to determine the effects of applied therapy. Each subject's progress is marked over the course of the study period. Investigators will continue to track data on participants following the treatment phase of the eating disorder clinical trial.
If you've developed some form of eating disorder, you can take an active role in your health care by participating in a clinical study. Below you'll find a running list of active eating disorder clinical trials from around the country. Learn which trials are being conducted locally and what you'll need to know prior to enrollment.
What is an Eating Disorder?
An eating disorder is characterized by a unusual proclivity towards food. The attitude that a person develops actually causes them to alter how they eat and their behavior towards food. People with eating disorders can get extremely hung up on their shape or weight – and this pushes them towards making unhealthy choices down the road.
Eating disorder is an umbrella term which can describe a whole range of conditions. Patients can be affected socially, physically and psychologically. These are the most common eating disorders:
Binge Eating – A condition which compels an individual to overeat.
Anorexia Nervosa – People with this condition go to extremes to keep their weight down including starvation practices and excessive exercise.
Bulimia – These are people who purge themselves following meals (throwing up or even taking laxatives) to control their weight.
It's not uncommon for young adults or others to be diagnosed with something different known as eating disorder not otherwise specified (EDNOS). These patients have demonstrated some (not all) of the distinguishing characteristics of an eating disorder like bulimia or anorexia.
(You can find out more by visiting the Eating Disorder Foundation and the National Eating Disorder Association.)
Treatment for an Eating Disorder
Eating disorders can have a significant impact on the patient's life if left untreated. Severe cases can wreck job opportunities, relationships and distance family members. Physically speaking, these medical conditions can easily be fatal in the long run.
There are a variety of treatments and therapies available for eating disorders. It'll still take a while for someone to be treated and overcome the psychological underpinnings of their disorder. A person with an eating disorder will never get totally better unless they are a hundred percent behind it. Plus the support of family and friends can make a really big difference too. The standard course of treatment often requires monitoring the patient's health while lending support and guidance as they deal with the psychological aspect of their condition.