New Clinical Trials for Contraception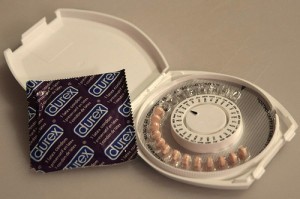 While there are many forms of contraception to choose from there are still ongoing contraception clinical trials. The current focus of contraception clinical research is to develop contraception that not only prevents pregnancy, but also helps to prevent sexually transmitted diseases such as HIV.
One form of contraception treatment that is being developed is called praneem. This is a vaginal tablet that contains spermicide and fights HIV. Other things currently being looked at in contraception clinical trials include a spermicide called Buffergel combined with a disposable diaphragm called Duet. There are even some contraception treatments in the testing phase that are simply sprayed on the skin.
What is Contraception?
Contraception, also known as birth control, is any method used to control fertility and prevent pregnancy. There are a wide variety of methods of contraception. These include preventative, barrier, hormonal, and post-coital methods. Preventative methods include the withdraw method and charting a woman's menstrual cycle to avoid sex when she is most likely to get pregnant. Barrier contraception includes things like condoms and diaphragms. These aim to physically stop the sperm from reaching the eggs. Hormonal contraception includes birth control pills and injections. Post-coital methods of contraception are the morning-after pill and abortion. There are also more permanent forms of contraception including surgical sterilization like a vasectomy or woman's having her tubes tied.
Contraception Treatments
Using contraception to control fertility is sometimes a controversial practice. Many religious groups are opposed to it and would advocate abstinence as the only acceptable form of birth control outside of marriage. Birth control pills are sometimes prescribed not as contraception treatments, but to help women who have irregular and painful menstrual cycles.