Reading Hospital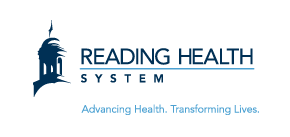 At Reading Health System, advancing your health and wellness is our mission. When you enter our facilities, you can expect the highest quality healthcare in the region, as well as access to cutting-edge technology and experienced, caring medical professionals.
More than 1,000 physicians and providers across 46 locations offer comprehensive care ranging from prevention, screenings, and education to the latest clinical services and treatments. Our community health programs provide essential resources to residents of Berks County and surrounding areas. Whatever your healthcare needs, we are committed to meeting them.
Our nationally recognized flagship institution has served the local community since 1867, and in its current location since 1926. With a tradition of clinical excellence and a commitment to low patient costs, we perform nearly 19,000 surgical procedures a year. Reading Hospital is home to many of our top-tier specialty care centers.
We've found
55 trials
at this facility