New Clinical Trials for Cognitive Studies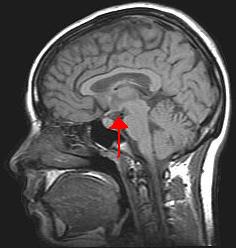 Clinical research for cognitive studies covers a wide area of topics and methods. Different methods of study include behavioral, brain imaging, computational modeling, and neurobiological methods. Behavioral methods study a person's behavior or reaction to certain stimuli.
Brain imaging looks at electrical fields or blood flow in the brain during certain activities. Computational modeling requires a logical way to solve a problem. If you are interested in participating in a current clinical trial for cognitive studies, please review the list of available trials.
What are Cognitive Studies?
Cognitive studies are a multidisciplinary area of study that looks at how faculties such as perception, emotion, language, and reasoning are transformed in the nervous system of a human or an animal. The term can also apply to computers and artificial intelligence. Just a few of the disciplines involved in cognitive studies include psychology, philosophy, science, sociology, and education. It encompasses very simple processes to very complex functions like how the mind organizes and makes decisions. Cognitive studies look at things like attention, knowledge, processing, language, learning, development, and memory.
Cognitive Studies Treatments
Cognitive studies as a whole has contributed invaluable knowledge and information to many disciplines to help in the understanding and treatment of various conditions. It has been a major contributor to behavioral finance, a new philosophy of math, theories of artificial intelligence, persuasion and coercion. Consider a cognitive studies treatment that helps scientists teach computers how to think and react more like humans. Cognitive studies have also greatly contributed to the philosophy of language and linguistics. Cognitive studies treatments may one day include curing brain problems such as dyslexia. Because of this science we now have a much better understanding of how the brain functions.