Marshfield Clinic - Chippewa Center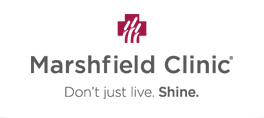 The 15,000 square foot Lake Hallie Center provides urgent care services for immediate medical evaluation of non-life threatening injuries or illness, and primary care services that focus on the total health care of an individual or entire family.
The Lake Hallie Center also offers patients x-ray and laboratory services, with onsite pharmacy access.
If you are experiencing chest pain, are in labor, or have a serious injury, please go directly to an Emergency Room.
Marshfield Clinic Lake Hallie Center opened in December 2008 to better serve the medical needs of patients in the Eau Claire and Chippewa Falls, Wisconsin area. Located in the scenic Chippewa River Valley, the Lake Hallie center is strategically located within close proximity of the Highway 53 bypass, Highway 29 and within 15 minutes of I-94. Lake Hallie is a growing community rich with recreational opportunities.
We've found
45 trials
at this facility