Virginia Commonwealth University Massey Cancer Center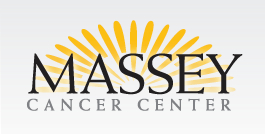 Founded in 1974, VCU Massey Cancer Center is a non-profit organization part of Virginia Commonwealth University, one of the nation's top research universities, and VCU Medical Center, a leading academic health system ranked Virginia's top hospital by U.S. News & World Report in 2012.
We are one of only 68 among 1,500 cancer centers in the country, and one of only two in Virginia, designated by the National Cancer Institute. Placing us among the top 4 percent of cancer centers in the country, NCI designation means we are leading and shaping America's fight against cancer.
We are a vital resource for cancer research, treatment and clinical trials as well as training of the region's oncologists.
We've found
97 trials
at this facility