Greater Baltimore Medical Center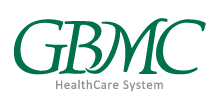 The 255-bed medical center (acute and sub-acute care) is located on a beautiful suburban campus and handles more than 26,700 inpatient cases and approximately 60,000 emergency room visits annually. Since its founding in Towson in 1965, GBMC's accomplishments have validated the vision of its founders to combine the best of community and university-level medicine. GBMC's main campus also includes three medical office buildings-Physicians Pavilion East, Physicians Pavilion West and Physicians Pavilion North I. In addition to its main campus located in Towson, GBMC's care can be found in several facilities located throughout the community including Hunt Manor, Hunt Valley, Owings Mills, Texas Station, Perry Hall and Parkton.
GBMC's Community Needs Advisory Committee strives to improve the health of the local community. The committee focuses on providing outreach, education and clinical services as well as building partnerships with local organizations, businesses and individuals to promote good health and disease prevention.
We've found
57 trials
at this facility