New Clinical Trials for Bladder Cancer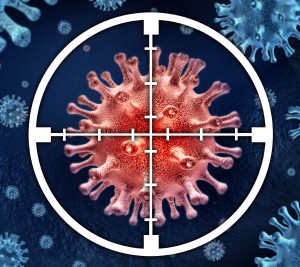 Clinical trials for bladder cancer are helping to identify better treatments, by determining which ones are safe, effective, and can do a better job than the standard treatments available. Bladder cancer clinical studies evaluate the latest drugs, new combinations of current medications, or experimental approaches to surgical procedures or radiation therapy.
If you are interested in enrolling in a bladder cancer clinical trial, then you may be among the first to receive an experimental treatment not available anywhere else. Please remember that these are still experimental therapies, so there is no guarantee that they are going to be effective.
On the other hand, some of these clinical trials may be looking into better ways of easing the side effects of chemotherapy and other standard cancer treatments used today. If you have exhausted the more traditional treatment options for bladder cancer, then you may want to consider enrolling in a clinical trial. Additionally, you will also be helping to improve the options available for others who may be diagnosed with this deadly disease.
What is Bladder Cancer?
With an estimated 74,000 new cases diagnosed each year, bladder cancer is one of the most common types of cancer in the United States. As the name suggests, this disease originates in the patient's bladder (the balloon-shaped organ located in the pelvic region which stores urine). Most cases of bladder cancer have begun when the cells that line the inside of the bladder become cancerous. Unfortunately, the symptoms of bladder cancer may not be specific to this disease. While it can be diagnosed in patients of all ages, most cases occur in older adults.
Fortunately, most cases of bladder cancer have been diagnosed at an early stage when the disease is far more treatable. Unfortunately, clinical studies have shown that bladder cancer has a high-rate of recurrence. It is because of this that most bladder cancer survivors undergo a range of follow-up tests in order to monitor for any cancerous activities, even years after the disease has gone into remission.
Bladder Cancer Treatment
When it comes to treating bladder cancer, a multidisciplinary team of specialists must work together to form a treatment plan tailored to the specific patient. Your treatment options will depend on a variety of factors, including the stage of the cancer, your overall health at the time, your oncologists suggestions, and your personal preferences when it comes to undergoing treatment. Based on the size of the tumor, bladder cancer can be adequately treated through surgery. However, if it has begun to spread, then bladder cancer patients may have to undergo a combination of chemotherapy or radiation therapy. In the end, there are plenty of patients which are encouraged to consider clinical trials for their cancer.