Implementing Models for Mechanical Circulatory Support Presurgical Assessment in Congenital Heart Disease Treatment
| | |
| --- | --- |
| Status: | Recruiting |
| Conditions: | Cardiology, Cardiology |
| Therapuetic Areas: | Cardiology / Vascular Diseases |
| Healthy: | No |
| Age Range: | 13 - Any |
| Updated: | 3/28/2019 |
| Start Date: | January 1, 2019 |
| End Date: | July 31, 2024 |
| Contact: | Kanwal Farooqi, MD |
| Email: | kf2549@cumc.columbia.edu |
| Phone: | 212-305-8509 |
The purpose of this research study is to look at the advantages of using a 3D printed heart
model for surgical planning in children who have been diagnosed with Congenital Heart Disease
(CHD) and clinical heart failure and will undergo a ventricular assist device (VAD)
placement. The investigators want to study the correlation of having a 3D printed model with
improvement in patient outcomes and compare those with patients who have had a VAD placement
without a 3D model.
Congenital heart disease (CHD) remains the most common type of major congenital malformation
and the leading cause of mortality from birth defects. Advances in effective treatment for
these lesions have significantly extended the lifespan of affected patients, especially for
the most complex subtypes of disease. However, these patients are at higher risk of heart
failure (HF) secondary to longer life expectancy. This includes patients with a systemic
right ventricle and a single ventricle circulation palliated by a Fontan procedure . HF has
been documented in up to 30% of patients with a systemic right ventricle and 40% of patients
who have had a Fontan procedure.

Ventricular assist devices (VAD) are implanted in patients with HF to improve cardiac output
and prolong life. They remain underutilized in patients with CHD and HF in part due to the
highly variable anatomy in this population. This is true despite outcomes having been shown
to be the same for VAD placement in patients with and without CHD. In the absence of VAD
placement, however, wait list mortality for patients with CHD is higher than for those
patients without CHD.

Advances in imaging techniques have allowed early diagnosis of CHD as well as anatomic
assessment prior to surgical procedures. Given the significant yet often subtle anatomic
differences between CHD patients, it is a substantial challenge to thoroughly depict all of
the components of a complex patient's cardiac anatomy in a two dimensional imaging dataset.
An innovative technology that is being used with more enthusiasm in the medical field, is
three-dimensional (3D) printing. The research team has previously reported on the best
technique that should be used to create 3D printed cardiac models from MRI and the subtypes
of complex CHD's for which 3D printing should be utilized.

3D printing allows creation of patient specific physical anatomic models from a patient's own
3D imaging data. These models provide a physical guide to patient-specific anatomic features
that often make VAD and cannula placement challenging in patients with CHD. Factors such as
complex cardiac anatomic malformations, heavy trabeculations or a severely dilated ventricle
can distort the usual anatomic landmarks used to identify the best position for cannula
placement. The primary goal is to overcome these challenges and establish the utility of this
advanced imaging technique, which provides a much more comprehensive understanding of complex
congenital cardiac anatomy. The investigators hypothesize that 3D printed models will allow
more informed preoperative planning with clear demonstration of the best site for inflow and
outflow cannula and VAD placement leading to better surgical preparedness, less operating
room time and improved patient outcomes.

AIM 1: To assess if a 3D printed cardiac model improves visualization of VAD and cannula
placement sites in CHD-HF patients as compared to 2D imaging. The investigators will
prospectively enroll CHD-HF patients at multiple centers and randomize to group A (3D printed
models will be used for pre-VAD planning) or Group B (controls). For patients in Group A, the
surgeon will complete a questionnaire 1) after reviewing 2D imaging data and 2) after
reviewing a patient specific 3D model. The primary outcome measure will be an improvement in
the clarity of cannula and VAD site demonstration. The investigators hypothesize that the 3D
models will more clearly demonstrate the sites of cannula and VAD placement as compared to 2D
imaging.

AIM 2: To determine if perioperative factors and outcomes improve in CHD-HF patients with use
of a 3D printed model versus traditional imaging in VAD placement planning. Clinical
characteristics will be collected at time of enrollment including primary diagnosis and
indication for VAD. After VAD placement, information regarding the intraoperative and
postoperative course will be collected including surgical cardiopulmonary bypass time (CPB),
need for cannula repositioning and length of stay. Longer CPB increases morbidity and
mortality and is associated with intensive care readmission in patients after LVAD placement.

The primary measures of improvement will be CPB and length of stay. The investigators
hypothesize that the improved preoperative planning using 3D models will lead to a decrease
in CPB time and decreased length of stay.

Inclusion Criteria:

- Patients over the age of 13 years with CHD HF who are candidates for MCS will be
prospectively identified at the participating centers.

Exclusion Criteria:

- Any CHD-HF patient unable to tolerate a CMR or cardiac CT will be excluded.

We found this trial at
12
sites
Saint Louis, Missouri 63110
Click here to add this to my saved trials

3550 Jerome Avenue
Bronx, New York 10467
(718) 920-4321

Montefiore Medical Center As the academic medical center and University Hospital for Albert Einstein College...
Click here to add this to my saved trials

101 Jessup Hall
Iowa City, Iowa 52242
(319) 335-3500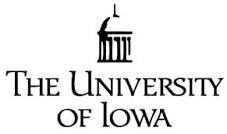 University of Iowa With just over 30,000 students, the University of Iowa is one of...
Click here to add this to my saved trials

116th St and Broadway
New York, New York 10027
(212) 854-1754

Columbia University In 1897, the university moved from Forty-ninth Street and Madison Avenue, where it...
Click here to add this to my saved trials

500 S State St
Ann Arbor, Michigan 48109
(734) 764-1817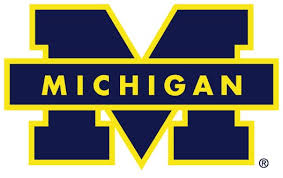 University of Michigan The University of Michigan was founded in 1817 as one of the...
Click here to add this to my saved trials

Baltimore, Maryland 21218
(410) 516-8000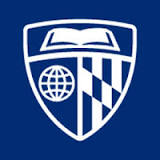 Johns Hopkins The Johns Hopkins University opened in 1876, with the inauguration of its first...
Click here to add this to my saved trials

Boston, Massachusetts 02215
Click here to add this to my saved trials

Click here to add this to my saved trials

Click here to add this to my saved trials

Click here to add this to my saved trials

Click here to add this to my saved trials

Rochester, Minnesota 55905
Click here to add this to my saved trials