Study Evaluating the Safety, Tolerability and Preliminary Pharmacokinetics and Pharmacodynamics of MYK-491
| | |
| --- | --- |
| Status: | Recruiting |
| Conditions: | Cardiology, Cardiology, Cardiology |
| Therapuetic Areas: | Cardiology / Vascular Diseases |
| Healthy: | No |
| Age Range: | 18 - 80 |
| Updated: | 3/8/2019 |
| Start Date: | February 6, 2018 |
| End Date: | December 2019 |
| Contact: | MyoKardia Medical Affairs |
| Email: | medinfo@myokardia.com |
| Phone: | 650-741-0900 |
Randomized, Double-blind, Placebo-controlled, Two-Part, Adaptive Design Study of Safety, Tolerability, Preliminary Pharmacokinetics, and Pharmacodynamics of Single and Multiple Ascending Oral Doses of MYK-491 in Patients With Stable Heart Failure With Reduced Ejection Fraction
The purpose of this Phase 1b/2a study is to evaluate the safety, tolerability,
pharmacokinetics, and pharmacodynamics of MYK-491 in patients with DCM and stable heart
failure.

Key Inclusion Criteria:

- Has stable chronic heart failure with reduced ejection fraction

- Has adequate acoustic windows for echocardiography

Key Exclusion Criteria:

- Any significant structural cardiac abnormalities on Screening TTE

- At Screening, symptomatic hypotension or hypertension or bradycardia.

- Routinely scheduled outpatient intravenous (IV) infusions for heart failure (e.g.,
inotropes, vasodilators [e.g., nesiritide], diuretics) or routinely scheduled
ultrafiltration.

- Presence of protocol specified laboratory abnormalities at Screening.

We found this trial at
7
sites
Principal Investigator: Ray Hershberger
Click here to add this to my saved trials

4085 University Blvd S # 1
Jacksonville, Florida 32216
Principal Investigator: Michael Koren
Phone: 904-732-9255
Click here to add this to my saved trials

3181 Southwest Sam Jackson Park Road
Portland, Oregon 97239
503 494-8311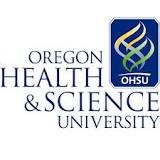 Principal Investigator: Samuel Camacho
Oregon Health and Science University In 1887, the inaugural class of the University of Oregon...
Click here to add this to my saved trials

2301 Erwin Rd
Durham, North Carolina 27710
919-684-8111

Principal Investigator: Ravi Karra
Duke Univ Med Ctr As a world-class academic and health care system, Duke Medicine strives...
Click here to add this to my saved trials

Philadelphia, Pennsylvania 19104
Principal Investigator: Anjali Owens
Click here to add this to my saved trials

Saint Paul, Minnesota 55102
Principal Investigator: Les Forgosh
Click here to add this to my saved trials

Tullahoma, Tennessee 37388
Principal Investigator: Dinesh Gupta
Click here to add this to my saved trials