A Study of LY3372993 in Healthy Participants and Participants With Alzheimer's Disease (AD)
| | |
| --- | --- |
| Status: | Recruiting |
| Conditions: | Alzheimer Disease |
| Therapuetic Areas: | Neurology |
| Healthy: | No |
| Age Range: | 18 - 85 |
| Updated: | 3/21/2019 |
| Start Date: | November 5, 2018 |
| End Date: | September 7, 2021 |
| Contact: | There may be multiple sites in this clinical trial. 1-877-CTLILLY (1-877-285-4559) or |
| Email: | ClinicalTrials.gov@Lilly.com |
| Phone: | 1-317-615-4559 |
A Single-Dose and Multiple-Dose, Dose-Escalation Study to Evaluate the Safety, Tolerability, Pharmacokinetics, and Pharmacodynamics of LY3372993 in Healthy Subjects and Patients With Alzheimer's Disease
The main purpose of this study is to evaluate the safety and tolerability of LY3372993 in
healthy participants and participants with AD. The study will also investigate how much
LY3372993 gets into the bloodstream and test the effects of LY3372993 in participants with
AD.

The study has two parts:

- Part A - Healthy participants will receive LY3372993 or placebo. Part A will last up to
17 weeks;

- Part B - Participants with AD will receive LY3372993 or placebo. Part B will last about
317 days.

Inclusion Criteria :

Part A:

- Overtly healthy males or females as determined by medical history and physical
examination

- Are between 18 to 45 years old, inclusive

- Male participants agree to use a reliable method of birth control during the study and
3 months following the last dose of the investigational product

- Female participants not of child-bearing potential

- Have a body mass index of 18.0 to 32 kilograms per square meter (kg/m²) inclusive

Part B:

- Present with mild cognitive impairment (MCI) due to Alzheimer's disease (AD) or
mild-to-moderate AD

- Positive florbetapir scan

- Men or nonfertile women, at least 55 years of age. Nonfertile is defined as
hysterectomy and/or bilateral oophorectomy, or amenorrhea for at least 1 year

- Have up to 2 study partners who can provide health information related to the study
about the participant. Study partner(s) will provide a separate written informed
consent to participate

Exclusion Criteria:

- Have significant abnormalities in brain magnetic resonance imaging (MRI); or have
contraindications for MRI

- Have significant allergic reactions to LY3372993, or related compounds, or have
significant allergies to humanized monoclonal antibodies, diphenhydramine,
epinephrine, or methylprednisolone

- Have clinically significant neurological or psychological illness, or other illnesses
that could affect the study results

Part A:

- Have family history of early onset Alzheimer's Disease (AD)

- Have impaired cognitive function

Part B:

- History of intracranial hemorrhage, cerebrovascular aneurysm or arteriovenous
malformation, or carotid artery occlusion, or stroke or epilepsy

- Previously dosed in any other study investigating active immunization against amyloid
beta (Aβ)

- Previously dosed in any other study investigating passive immunization against Aβ
within the last 6 months

- Have current serious or unstable illnesses

We found this trial at
11
sites
811 Juniper St NE
Atlanta, Georgia 30308
(404) 881-5800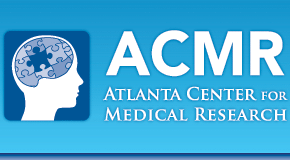 Principal Investigator: Maria A Johnson
Phone: 404-881-5800
Atlanta Center for Medical Research Welcome to the Atlanta Center for Medical Research, a leader...
Click here to add this to my saved trials


860 Peachwood Drive
DeLand, Florida 32720
(386) 740-0770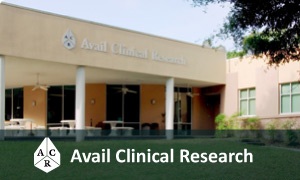 Principal Investigator: Bruce G. Rankin
Phone: 386-785-2400
Site Overview Avail Clinical Research is a renowned and experienced clinical research site conducting Phase...
Click here to add this to my saved trials

911 E. Hallandale Beach Blvd
Hallandale Beach, Florida 33009
954-455-5757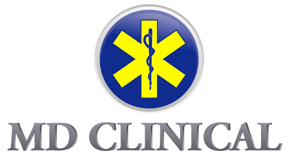 Principal Investigator: Beth Safirstein
Click here to add this to my saved trials

Daytona Beach, Florida 32117
Principal Investigator: Lawrence A Galitz
Phone: 386-366-6490
Click here to add this to my saved trials

Long Beach, California 90806
Principal Investigator: Omid Omidvar
Phone: 916-939-6696
Click here to add this to my saved trials

100 West Gore Street
Orlando, Florida 32806
Principal Investigator: George Stoica
Phone: 407-841-0502
Click here to add this to my saved trials

Principal Investigator: Evelyn Lopez-Brignoni
Phone: 786-310-7477
Click here to add this to my saved trials

Port Orange, Florida 32127
Principal Investigator: Alexander J White
Phone: 386-304-7070
Click here to add this to my saved trials

Raleigh, North Carolina 27612
Principal Investigator: Singar Jagadeesan
Phone: 919-781-2514
Click here to add this to my saved trials

Salt Lake City, Utah 84106
Principal Investigator: Shawn Searle
Phone: 801-269-8200
Click here to add this to my saved trials

The Villages, Florida 32162
Principal Investigator: Jay J Rubin
Phone: 352-261-0901
Click here to add this to my saved trials