Nivolumab With Ruxolitinib in Relapsed or Refractory Classical Hodgkin Lymphoma
| | |
| --- | --- |
| Status: | Recruiting |
| Conditions: | Lymphoma |
| Therapuetic Areas: | Oncology |
| Healthy: | No |
| Age Range: | 18 - Any |
| Updated: | 3/13/2019 |
| Start Date: | September 13, 2018 |
| End Date: | March 2024 |
| Contact: | Veronika Bachanova |
| Email: | bach0173@umn.edu |
| Phone: | 6126255469 |
Phase I Study of Nivolumab in Combination With Ruxolitinib in Relapsed or Refractory Classical Hodgkin Lymphoma
This is a Phase I/II, multicenter, open-label, dose escalation/dose-expansion study to
evaluate the tolerability, safety, and the maximum tolerated dose (MTD) of ruxolitinib when
given with fixed dose nivolumab in patients with relapsed or refractory classical Hodgkin
lymphoma (cHL).

Inclusion Criteria:

- Written informed consent and HIPAA authorization for release of personal health
information. NOTE: HIPAA authorization may be included in the informed consent or
obtained separately.

- Age ≥ 18 years at the time of consent.

- ECOG Performance Status of 0 or 1.

- Histologically confirmed diagnosis of classical Hodgkin lymphoma that is relapsed or
refractory - historical biopsy at last relapse is acceptable.

- Presence of radiographically measurable disease (defined as the presence one or more ≥
1.5 cm lesions, as measured in the longest dimension by PET/CT) within 4 weeks of
study registration.

- Failed prior therapy with check-point inhibitors (nivolumab, pembrolizumab, others)

- Failed at least 2 prior therapies including cytotoxic chemotherapy including ABVD or
similar, autologous transplantation, brentuximab vedotin, allogenic transplantation
without active graft versus host disease Note: Patients who are eligible and willing
to undergo autologous transplant should not be enrolled on this trial

- Prior cancer treatment must be completed at least 14 days prior to registration and
the patient must have recovered from all reversible acute toxic effects of the regimen
(other than alopecia) to ≤Grade 1 or baseline.

- Absolute Neutrophil Count ≥ 1000/μL

- Platelets ≥ 100,000/μL (or ≥50,000/mm3 if known BM involvement)

- Calculated creatinine clearance ≥ 40 cc/min using the Cockcroft-Gault formula

- Bilirubin ≤ 1.5 x upper limit of normal (ULN)

- Aspartate aminotransferase (AST) ≤ 2.5 × ULN

- Alanine aminotransferase (ALT) ≤ 2.5 × ULN

- Females of childbearing potential must have a negative serum pregnancy test within 7
days prior to registration. NOTE: Females are considered of child bearing potential
unless they are surgically sterile (have undergone a hysterectomy, bilateral tubal
ligation, or bilateral oophorectomy) or they are naturally postmenopausal for at least
12 consecutive months

- Males who are sexually active with partners of child-bearing potential must be willing
to abstain from heterosexual activity or adhere to contraception from the time of
written consent until 7 months after treatment discontinuation.

- Patient must provide voluntary written informed consent prior to the performance of
any research related tests or procedures.

Exclusion Criteria:

- Prior exposure to ruxolitinib

- Pregnant or breastfeeding (NOTE: breast milk cannot be stored for future use while the
mother is being treated on study).

- Inability or unwillingness to swallow oral medication or any condition that precludes
the administration and/or absorption of oral medications

- A life-threatening illness, medical condition or organ system dysfunction, which in
the investigator's opinion, could compromise the patient's safety, interfere with the
metabolism of study drugs, or put the study outcomes at undue risk

- Active central nervous system (CNS) involvement by lymphoma

- Uncontrolled cardiovascular disease such as uncontrolled or symptomatic arrhythmias,
congestive heart failure, or myocardial infarction or any class 3 or 4 cardiac disease
as defined by the New York Heart Association Functional Classification

- Concomitant therapy with immunosuppressive agents, including systemic corticosteroids
(doses ≤ 10 mg/day prednisone or equivalent are permitted).

- Has a history of autoimmune disease now or in past 3 years such as hepatitis,
nephritis, hyperthyroidism, interstitial lung disease or colitis except vitiligo or
alopecia, hypothyroidism (eg, following Hashimoto syndrome) stable on hormone
replacement or psoriasis not requiring systemic treatment

- History of HIV infection. NOTE: HIV testing is required.

- Active Hepatitis B or C infection (defined as a positive Hepatitis B surface antigen
or detectable viral load by PCR). NOTE: Hepatitis B and C testing is required.

- Currently active, clinically significant hepatic impairment Child-Pugh class B or C

- Currently receiving a strong CYP3A4 Inhibitor (such as but not limited to boceprevir
clarithromycin, conivaptan, grapefruit juice, indinavir, itraconazole, ketoconazole,
lopinavir/ritonavir, mibefradil, nefazodone, nelfinavir, posaconazole, ritonavir,
saquinavir, telaprevir, telithromycin, voriconazole) or Fluconazole >200 mg/day.
Washout period of 1 week is required.

- History of stroke or intracranial hemorrhage within 6 months of study registration

We found this trial at
4
sites
1801 West Taylor, Suite 1E
Chicago, Illinois 60612
312.355.1625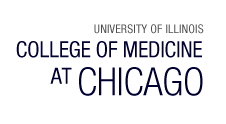 Principal Investigator: David Peace, MD
Phone: 312-996-2088
University of Illinois Cancer Center The University of Illinois Cancer Center is dedicated to reducing...
Click here to add this to my saved trials

Minneapolis, Minnesota 55455
(612) 625-5000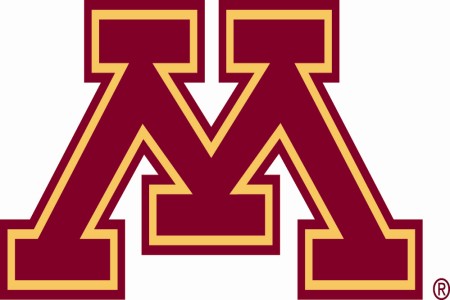 Principal Investigator: Veronika Bachanova, MD
Phone: 612-624-0937
Univ of Minnesota With a flagship campus in the heart of the Twin Cities, and...
Click here to add this to my saved trials

200 Hawkins Dr,
Iowa City, Iowa 52242
866-452-8507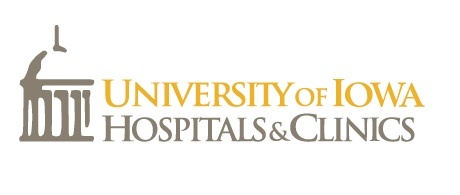 Principal Investigator: Umar Faroog, MD
Phone: 319-353-4578
University of Iowa Hospitals and Clinics University of Iowa Hospitals and Clinics—recognized as one of...
Click here to add this to my saved trials

Madison, Wisconsin 53792
(608) 263-2400

Principal Investigator: Vaishalee Kenkre, MD
Phone: 608-262-0803
University of Wisconsin In achievement and prestige, the University of Wisconsin–Madison has long been recognized...
Click here to add this to my saved trials