University of Illinois Cancer Center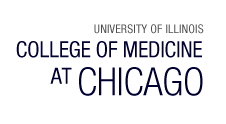 The University of Illinois Cancer Center is dedicated to reducing the burden of cancer on the people of Illinois and beyond, through an integrated program of excellence in research, education, and outreach on the causes, prevention, detection and treatment of cancer.
As part of the University of Illinois College of Medicine, our four campuses in Chicago , Peoria, Rockford and Urbana function as one Cancer Center. We work collaboratively with the University of Illinois Schools of Nursing, Pharmacy, Dentistry, Allied Health Sciences, Public Health, and Veterinary Science, in the context of cancer biology, genetics, therapies, imaging, prevention and early detection, and psychosocial oncology. Finally, all of our campuses are integrated with the University of Illinois Hospital and Health Sciences System, where our facilities provide state-of-the-art treatment and serve as a model for clinical trials.
Research in the University of Illinois Cancer Center is organized into four broad thematic programs that are mechanism-based and focused on making discoveries that can lead to improvements in cancer treatment, diagmosis and prevention. They are tightly linked to clinical research and treatment working groups in areas such as breast cancer, lung cancer, gastro-intestinal cancers and prostate cancer. Our Cancer Center includes over 250 researchers and physicians, with a total of cancer-related research funding exceeding $59million.
The combination of our laboratory research, clinical trials and patient care, therefore enable our Cancer Center teams to actively translate knowledge gained, into improved quality of life for persons and families impacted by cancer.
We've found
17 trials
at this facility