Point-of-Care Immunoassay for Detection of Bacterial Sinusitis
| | |
| --- | --- |
| Status: | Recruiting |
| Conditions: | Sinusitis |
| Therapuetic Areas: | Otolaryngology |
| Healthy: | No |
| Age Range: | 18 - Any |
| Updated: | 3/2/2019 |
| Start Date: | July 30, 2018 |
| End Date: | August 2019 |
| Contact: | Elisa Maldonado-Holmertz |
| Email: | technicalsupport@entvantagedx.com |
| Phone: | 866-406-3688 |
Multi-Center Study of a Point-of-Care Immunoassay for the Detection of Bacterial Sinusitis
This study is conducted to evaluate the performance of a rapid, point-of-care in vitro
diagnostic device (Sinu-Test™) for the qualitative detection of the three most common
pathogens responsible for causing bacterial sinusitis.
Mucous specimens will be collected from patients displaying symptoms of acute bacterial
sinusitis enrolled by primary care and/or otolaryngology clinics in the United States and
Australia. Health care professionals not having endoscopy certification will collect
specimens using the Entvantage sample collection device. Health care professionals with nasal
endoscopy certification or specialty training will collect comparator specimens using an
endoscope. Untrained operators with a range of education and training (primary care
physician, otolaryngologist, physician assistant, nurse practitioner, registered nurse or
other healthcare professional), will perform the Sinu-Test™ lateral flow assay in an
outpatient setting. Mucous samples will be tested for the presence of 3 bacterial pathogens
responsible for sinusitis using the Sinu-Test in the clinic and by the comparator method,
standard quantitative bacterial culture with identification (matrix-assisted laser
desorption/ionization-Time of Flight (MALDI-TOF) mass spectrometry instrument) by the central
laboratory. Qualitative real-time polymerase chain reaction (real-time PCR) of the residual
assay specimen will also be performed by the central laboratory.

An additional cohort of individuals not displaying symptoms of acute bacterial sinusitis or
illness will be included in the study to establish performance of the device with respect to
colonizing bacteria.

Inclusion Criteria:

- Meets definition of acute sinusitis by Infectious Disease Society of America (2012)

Exclusion Criteria:

- Chronic sinusitis

- Cystic fibrosis

- Patients treated with antibiotics currently or within the previous 30 days.

- Subjects with a prior history of sinus surgery will be excluded due to the
modification of sinonasal anatomy.

- Primary immunodeficiencies, as self-reported

- Combined variable immunodeficiency

- Immunodeficiency with reduced immunoglobulin G (IgG) and immunoglobulin A
(IgA)-bearing cells

- Kartagener Syndrome (ciliary dyskinesia)

- Agammaglobulinemia

- Sickle cell disease

- Acquired immunodeficiencies, as self-reported

- Chemotherapy

- Radiation therapy

- Transplantation

- Asplenia

- HIV

- Poorly controlled Diabetes mellitus

- Cognitive impairment resulting in the inability to provide informed consent.

- Special groups, such as children under the age of 18, and men and women who are in
prison will not participate in this study.

We found this trial at
13
sites

860 Peachwood Drive
DeLand, Florida 32720
(386) 740-0770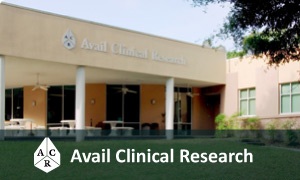 Principal Investigator: Bruce Rankin, DO
Phone: 386-785-2400
Site Overview Avail Clinical Research is a renowned and experienced clinical research site conducting Phase...
Click here to add this to my saved trials


2017 Canyon Road, Suite 41
Birmingham, Alabama 35216
(205) 757-8208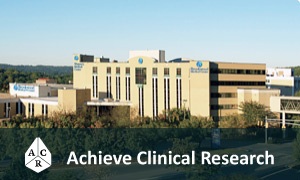 Principal Investigator: Hayes Williams, MD
Phone: 205-757-8212
Site Overview Achieve has two clinical research sites in Birmingham, AL. Our Birmingham sites are conveniently located...
Click here to add this to my saved trials

Principal Investigator: Anurekha Chadha, MD
Phone: 512-632-3403
Click here to add this to my saved trials

Blacktown, New South Wales
Principal Investigator: Peter Clyne
Phone: 0468 351 401
Click here to add this to my saved trials

Principal Investigator: Boris Karanfilov, MD
Phone: 614-430-3030
Click here to add this to my saved trials

1101 Medical Center Boulevard
Marrero, Louisiana 70072
Principal Investigator: Adil Fatakia, MD
Phone: 504-934-8424
Click here to add this to my saved trials

New Hyde Park, New York 11040
Principal Investigator: Todd Schaeffer, MD
Phone: 718-470-7974
Click here to add this to my saved trials

New Windsor, New York 12553
Principal Investigator: Eric Munzer, DO
Phone: 845-562-5941
Click here to add this to my saved trials

860 Peachwood Drive
Orange City, Florida 32763
Principal Investigator: John Hill, MD
Phone: 386-785-2400
Click here to add this to my saved trials

Port Saint Lucie, Florida 34952
Principal Investigator: John Lanza, MD
Phone: 772-777-2132
Click here to add this to my saved trials

Principal Investigator: Natee Poopat, MD
Phone: 909-981-5321
Click here to add this to my saved trials

Principal Investigator: Crawford Allison, MD
Phone: 254-202-2645
Click here to add this to my saved trials

Weeki Wachee, Florida 34607
Principal Investigator: Dan Pulsipher, DO
Phone: 352-364-9401
Click here to add this to my saved trials