Development of Charcot Marie Tooth Disease (CMT) Pediatric Scale for Children With CMT
| | |
| --- | --- |
| Status: | Recruiting |
| Conditions: | Neurology, Dental |
| Therapuetic Areas: | Dental / Maxillofacial Surgery, Neurology |
| Healthy: | No |
| Age Range: | Any - 21 |
| Updated: | 2/21/2019 |
| Start Date: | April 2010 |
| End Date: | December 2019 |
| Contact: | Shawna M Feely, MS |
| Email: | Shawna-Feely@uiowa.edu |
| Phone: | 319-384-6362 |
Development and Validation of CMT Pediatric Scale for Children With Charcot Marie Tooth
The primary goal of this project is to develop and test a Charcot Marie Tooth disease (CMT)
Pediatric Scale for use in evaluation in natural history CMT study.
This project is to develop a new CMT Pediatric Scale (CMTPeds) for Children with CMT.
Although there is a validated score (the CMTNS) which measures disease severity for CMT, it
is not always applicable to children due to their limited ability to relay information about
their symptoms. The CMTPeds scale is being developed and validated in order to measure
disease severity in children and have outcome measures available for future clinical trials.
Children (defined as 21 and under) being evaluated will be asked to perform functional tasks
such as using stairs, walking in a hallway, and performing hand function tests. This
information will be used to validate the CMTPeds score. It is important to have validated
instruments to measure disease severity in childhood so these can be used with clinical
treatment trials are available.

Inclusion Criteria:

All patients MUST be seen in person at one of the participating centers for enrollment in
this study.

- Children (< 21 years of age)

- Known or probable inherited neuropathies classified as CMT1, CMT2, or CMT4

Exclusion Criteria:

- Known diagnoses of acquired neuropathy including toxic (e. g. medication related
neuropathies); metabolic (e.g. diabetic), immune mediated or inflammatory [acute
inflammatory demyelinating polyradiculoneuropathy (AIDP) or chronic inflammatory
demyelinating polyneuropathy (CIDP)] polyneuropathies; neuropathy related to
leukodystrophy, congenital muscular dystrophy; and patients with severe general
medical conditions.

- Entirely normal conduction velocities of upper and lower limbs as this suggests that
the subject may not have a neuropathy.

We found this trial at
8
sites
Sydney, New South Wales 2145
Principal Investigator: Joshua Burns, PhD
Phone: +61 2 9845 1904
Click here to add this to my saved trials

101 Jessup Hall
Iowa City, Iowa 52242
(319) 335-3500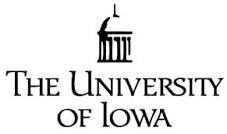 Principal Investigator: Michael E Shy, MD
Phone: 319-384-6362
University of Iowa With just over 30,000 students, the University of Iowa is one of...
Click here to add this to my saved trials

South 34th Street
Philadelphia, Pennsylvania 19104
 215-590-1000

Principal Investigator: Sabrina Yum, MD
Phone: 215-590-1719
Children's Hospital of Philadelphia Since its start in 1855 as the nation's first hospital devoted...
Click here to add this to my saved trials

60 Crittenden Blvd # 70
Rochester, New York 14642
(585) 275-2121

Principal Investigator: David Herrmann, MD
Phone: 585-275-1267
University of Rochester The University of Rochester is one of the country's top-tier research universities....
Click here to add this to my saved trials

500 S State St
Ann Arbor, Michigan 48109
(734) 764-1817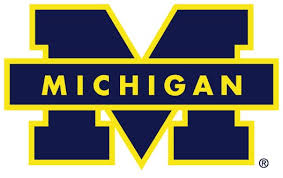 Principal Investigator: Sindhu Ramchandren, MS, CGC
Phone: 734-647-9224
University of Michigan The University of Michigan was founded in 1817 as one of the...
Click here to add this to my saved trials

Hartford, Connecticut 06106
Principal Investigator: Gyula Acsadi, MD
Phone: 860-837-5871
Click here to add this to my saved trials

Principal Investigator: Richard Finkel, MD
Phone: 407-567-6206
Click here to add this to my saved trials

Palo Alto, California 94304
Principal Investigator: John Day, MD
Phone: 650-721-5588
Click here to add this to my saved trials