New Clinical Trials for Shingles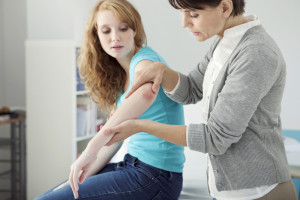 Ongoing shingles clinical trials are being conducted to study this infection. To date shingles clinical research has had varying results and theories. It was once thought that shingles was age related, but then it was found that adults living in a home with a child with chicken pox are less likely to get shingles.Although the disease is easily diagnosed when a rash is present, some sufferers do not get a rash and are therefore contagious without realizing it.
What is Shingles?
Shingles is a contagious infection that initially shows up in children in the form of chicken pox. It stays in the body for years and then reappears as shingles. Symptoms of shingles include headache, fever and a stinging sensation on the skin where a rash will eventually appear. The rash can be painful with blisters and usually forms in a line on one side of the body. The rash can last for two to four weeks and most often appears on the torso, face or eyes. It is not known why shingles stays dormant for so long and then reactivates. In severe cases the rash can be extremely painful and leave lasting scars.
Shingles Treatments
There is a vaccine that has shown to be successful in preventing approximately 50 – 80% of the cases of shingles. Potentially one day everyone will be vaccinated for shingles, but some also argue that it is good to have it around so that people can build up immunity to it. The main goal of shingles treatment is to limit the severity and duration of pain while also limiting complications. Medications used in treating shingles include analgesics, antiviral and steroids. Analgesics are usually topical lotions and creams containing calamine to help soothe the rash. Antivirals work by inhibiting the spreading and duration of the rash.