New Clinical Trials for Benign Prostate Hyperplasia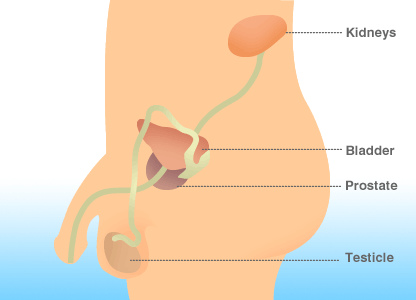 While benign prostate hyperplasia currently has several diagnostic and treatment options, the exact cause is not completely understood. New clinical trials for benign prostate hyperplasia strive to better understand and prevent this disease.
If you or someone you know suffers from this ailment you may qualify to participate in a benign prostate hyperplasia clinical study. Please review our list of current benign prostate hyperplasia clinical trials and contact us if you are interested.
What is Benign Prostate Hyperplasia?
Benign prostate hyperplasia occurs when there is an increase in the number of cells in the nodules of the prostate. The growth of these cells increases the size of the prostate and put pressure on the urethral canal. This in turn interferes with urination and can cause frequent urination, trouble urinating, urinary tract infections, and painful urination.
Benign prostate hyperplasia is also known as benign enlargement of the prostate (BEP) and adenofibromyomatous hyperplasia. It can start in men as young as age 30. By age 50, 50% of men show some evidence of benign prostate hyperplasia. It is diagnosed by rectal exams, blood tests and ultrasounds.
Benign Prostate Hyperplasia Treatments
Studies show that treating benign prostate hyperplasia can be managed to an extent through lifestyle changes. These include drinking fewer fluids just before bedtime and lowering the amount of alcoholic and caffeinated drinks that are consumed. Medications such as alpha-blockers are often prescribed. Some herbal remedies have proven successful and are approved in Europe for the treatment of benign prostate hyperplasia.
There are two minimally invasive procedures that can be done in a doctor's office to attempt to kill the cells and reduce the pressure they are putting on the urethral canal. These are transurethral microwave thermotherapy (TUMT) and transurethral needle ablation (TUNA). Surgery is also an option in the treatment of benign prostate hyperplasia.