New Clinical Trials for Arthritis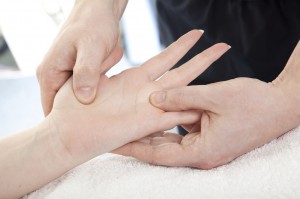 Arthritis is a serious condition that prevents millions of people from performing common daily tasks. There are ongoing arthritis clinical trials aimed at learning more from patients in all aspects and phases of the disease. There is currently no cure for arthritis so studies are always looking for new information to help in the management and treatment of arthritis.
If you suffer from the symptoms of arthritis and are interested in helping with research please review the list of current arthritis clinical studies. Clinical trials are always at no cost to participants.
What is Arthritis?
Arthritis is a condition that occurs when there is damage to a person's joints. There are over 100 types of arthritis. Some of the most common include osteoarthritis, rheumatoid arthritis, psoriatic arthritis, and septic arthritis. Arthritis is caused by damage to the joints that results in pain, swelling, stiffness, and limitations in movement. Past injuries, infections or sometimes simple wear and tear are common causes of arthritis. It most often affects the hands, feet, back, and hips. In advanced stages the pain in the joint can be debilitating and common every day tasks next to impossible to perform.
Arthritis Treatments
Arthritis treatments have typically included physical or occupational therapy and medicine. Therapy has shown to delay worsening of the condition, improve muscle strength and reduce wear and tear on the affected joints. Simply by stretching and continuing to move the muscles around the joints adds flexibility and relief to stiffness. Occupational therapy teaches new ways to complete tasks that reduce the burden on the joints.
Medicines used in treating arthritis include acetaminophen or anti-inflammatory drugs. In certain cases where the feet, knees or hips are involved the patient is often advised to lose weight to put less stress on those joints.