Marshfield Clinic at James Beck Cancer Center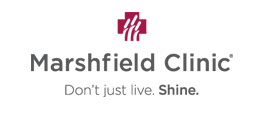 Marshfield Clinic at the James Beck Cancer Center provides medical oncology and hematology services and is located on the campus of Saint Mary's Hospital in Rhinelander.
Oncology is the branch of medicine concerned with diagnosis and treatment of cancer, while hematology is the medical treatment for cancerous and non-cancerous blood conditions.
Ministry Health Care and Marshfield Clinic developed this collaborative approach to provide premier medical oncology services, build on past successes and deliver enhanced levels of care to patients throughout northern Wisconsin and the Upper Peninsula of Michigan.
In addition to comprehensive care, patients at the James Beck Cancer Center will have enhanced access to clinical drug trials through Marshfield Clinic's designation as a National Cancer Institute Community Clinical Oncology Program.
Patients will have the opportunity to receive new drug therapies and treatments before those treatments are broadly available elsewhere in the country. Patients also have access to additional expertise and services available through Marshfield Clinic's comprehensive system of care.
Medical oncology services at James Beck Cancer Center are provided by Marshfield Clinic oncologist/hematologists. Saint Mary's Hospital and Ministry Medical Group continue to provide laboratory services, imaging scans and radiation oncology. Marshfield Clinic also provides oncology and radiation oncology services at its Minocqua Center.
We've found
4 trials
at this facility