Marshfield Clinic - Marshfield Center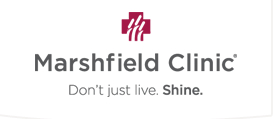 The Clinic was incorporated under Wisconsin law in 1916 and operates as a charitable corporation with all of its assets held in a charitable trust. It is one of only a few large independent nonprofit medical clinics in the United States.
Physician specialists number more than 700. The Clinic employs more than 6,000 additional support personnel.
Physicians and other medical professionals in more than 80 specialties and subspecialties are available to patients. Examples of specialties include neuro-oncology, maternal-fetal medicine, pediatric orthopaedic surgery and electrophysiology.
The Clinic had nearly 3.8 million patient encounters for the year ended September 30, 2011, and reported 383,380 unique patients in the Clinic system during this same period.
We've found
11 trials
at this facility