Harrison Poulsbo Hematology and Onocology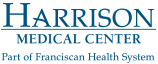 Harrison Poulsbo's new Hematology & Oncology center provides outpatient cancer services in a refined environment designed specifically for the unique needs of cancer patients.??
Our physicians and nationally certified, advanced oncology registered nurse practitioners (ARNP) are available to provide personalized hospital- and office-based care for our patients.??
Your medical oncologist will be the leading provider during your cancer care, prescribing appropriate therapies, giving support, and coordinating treatment with other cancer specialists. Oncology nurse practitioners, who have a masters degree and specialized training, are key to educating you about cancer and its treatment. Our nationally certified oncology nurses will be your lifeline through cancer treatment.
We've found
3 trials
at this facility
Breast Cancer Clinical Trial
Paclitaxel Albumin-Stabilized Nanoparticle Formulation, Doxorubicin, Cyclophosphamide, and Pegfilgrastim With or Without Bevacizumab in Treating Women With Inflammatory or Locally Advanced Breast Cancer
Status:
Enrolling
Updated:
9/20/2012
Click here to add this to my saved trials

Breast Cancer Clinical Trial
Tamoxifen Citrate in Treating Patients With Metastatic or Recurrent Breast Cancer
Status:
Enrolling, Phase II
Updated:
12/6/2012
Click here to add this to my saved trials

Prostate Cancer Clinical Trial
Bicalutamide and Goserelin or Leuprolide Acetate With or Without Cixutumumab in Treating Patients With Newly Diagnosed Metastatic Prostate Cancer
Status:
Enrolling
Updated:
12/30/2011
Click here to add this to my saved trials