Skagit Valley Hospital Cancer Care Center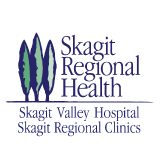 We know that treatment takes its toll physically, emotionally and financially. That is why we provide you access to the latest cancer treatments while allowing you to stay in your community, receiving your care from people you know and trust. The regional cancer care center has been accredited by the American College of Surgeons Commission on Cancer with commendation since. ??
The affiliation between Skagit Valley Hospital and Seattle Cancer Care Alliance (SCCA) give you the best of both worlds - care in your own community by skilled and dedicated oncologists, nurses and staff, plus access to the resources of SCCA and it's parent organizations.
We've found
3 trials
at this facility
Prostate Cancer Clinical Trial
Bicalutamide and Goserelin or Leuprolide Acetate With or Without Cixutumumab in Treating Patients With Newly Diagnosed Metastatic Prostate Cancer
Status:
Enrolling
Updated:
12/30/2011
Click here to add this to my saved trials

Breast Cancer Clinical Trial
Tamoxifen Citrate in Treating Patients With Metastatic or Recurrent Breast Cancer
Status:
Enrolling, Phase II
Updated:
12/6/2012
Click here to add this to my saved trials

Breast Cancer Clinical Trial
Paclitaxel Albumin-Stabilized Nanoparticle Formulation, Doxorubicin, Cyclophosphamide, and Pegfilgrastim With or Without Bevacizumab in Treating Women With Inflammatory or Locally Advanced Breast Cancer
Status:
Enrolling
Updated:
9/20/2012
Click here to add this to my saved trials